About Our Dental Office in Rockville Centre, NY
State of the art advances in dentistry coupled with traditional values.
South Nassau Dental Arts was founded in 2011 on the the vision of combining state-of-the-art digital dentistry practice with the integrity and principles of wanting to preserve the legacy of a profession that we are passionate about. Patients at our office enjoy a comfortable, relaxed dental environment where they are given an honest evaluation of their oral health and options on ways to improve their oral health.
Unfortunately today dentistry has become a business to many offices, especially but not exclusive to "dental chains" (an office run by a CEO, who you do not meet and who the doctor answers to). In the "business" model of dentistry every patient's insurance plan is maximized annually, disease processes are over-diagnosed, all treatment options are not discussed, and a sense of urgency to start or complete treatment today are all tools utilized to maximize the bottom line. Unfortunately unsuspecting patients can invest time and funds on procedures that may not benefit them.
Patient's
Success Stories
★★★★★
This Practice was awesome
This practice was awesome when Dr. Russo was a partner. Since he left the quality of care and treatment of patients has declined. Dr. Shoukry is awkward, dismissive and robotic. He lacks compassion and won't even return calls. This treatment may have been racially motivated. Left this practice.
L. Byers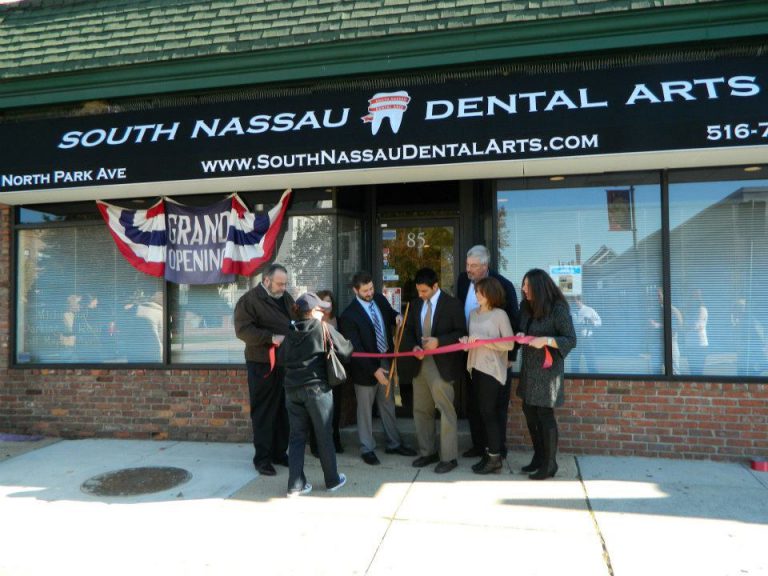 Here at South Nassau Dental Arts, we are first and foremost health care providers. Dental issues are never over-diagnosed, patients are never pressured to start treatment and patients are given multiple treatment options. We take pride in the treatment we provide and in the quality of materials used. We do not outsource any lab work to foreign countries to increase our profit margin. We only recommend specialists (Oral Surgeons and Periodontists) whom we ourselves would have treat us. These specialists only use the highest quality, most researched dental implants for replacement of teeth, as their model of dentistry matches ours.
We provide care for many conditions and utilize routine procedures as well as the most up-to-date complex rehabilitation, including All-on-4/teeth in a day, for patients who need their teeth extracted and want a cost-effective way to replace the entire arch without sinus lifts or significant grafting procedures. Visit our practice for consultation and see why so many patients call us the best dentists and recommend us to their families and friends!