Complete edentulism or complete tooth loss is a very common problem, and while dentures are a very traditional solution, not everyone can wear them comfortably. The problem with traditional dentures is that they rest directly on the gums, relying on the gum and the bone underneath for support.
Over time, the jawbone begins to resorb without the stimulation provided by natural tooth roots, so the bony arch that originally supported your teeth gradually becomes narrower and loses much of its original height. Consequently, complete dentures begin to fit less securely. Loose dentures can be embarrassing and uncomfortable to wear, and relining the fitting surface only provides a temporary solution. If these problems sound a little too familiar, you may be interested in All-on-Four, a revolutionary concept developed in the late 90s by Dr. Paolo Malo to replace a complete arch of teeth with a full arch implant restoration. Since then, this treatment concept has been continually refined and improved, and hundreds of thousands of patients have benefited from the procedure.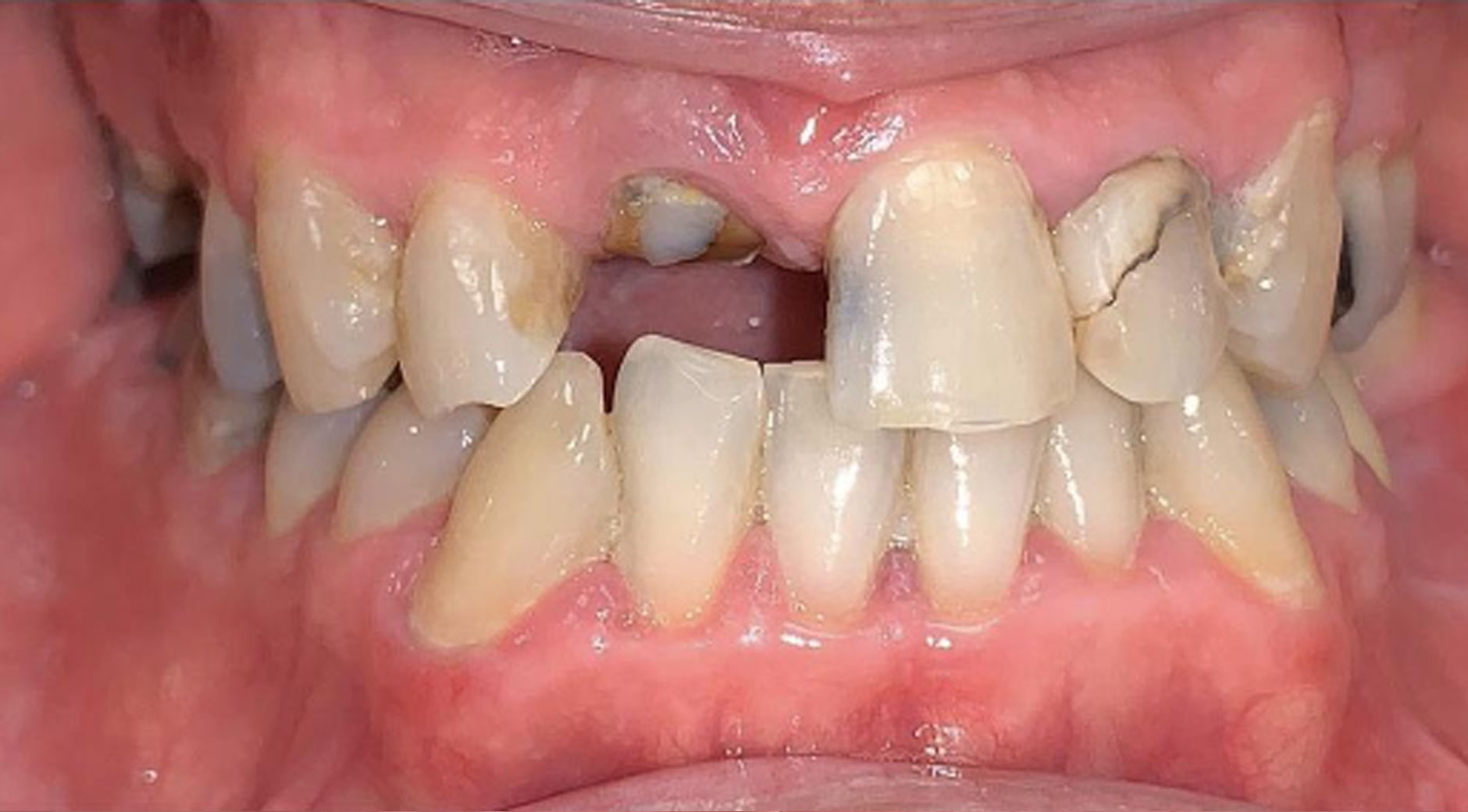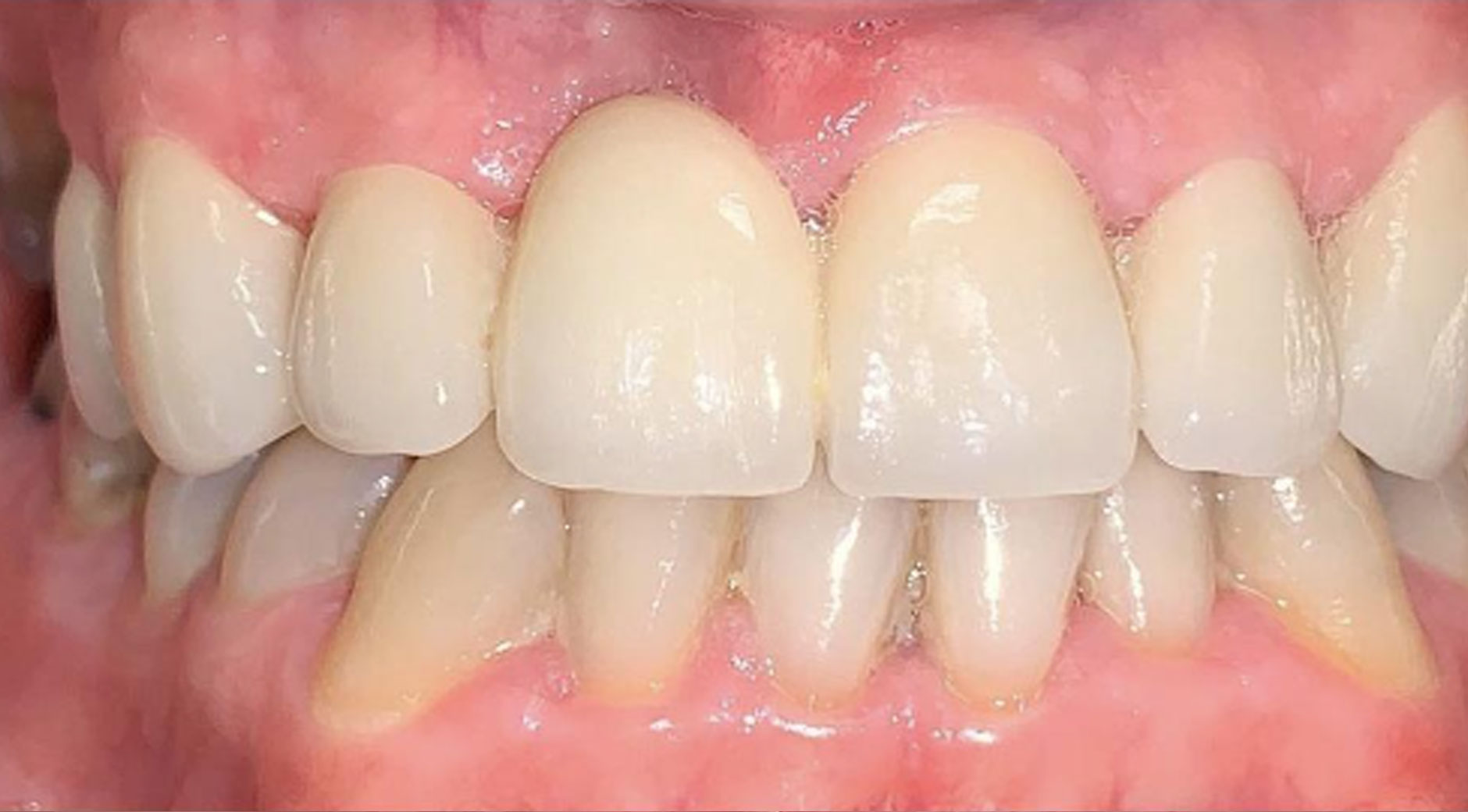 What Is All on Four?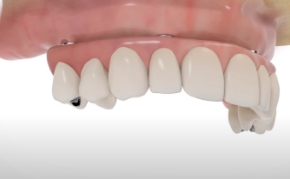 All on Four is an affordable treatment using just four dental implants to support a complete arch of teeth. It is specifically designed to be a graft-free treatment where eligible patients receive a complete arch of fixed teeth on the same day of surgery. This is a provisional bridge, meaning it is only temporary as all dental implants need time to heal, but it allows patients to eat and talk in comfort and with confidence. It is replaced with a permanent bridge once healing is complete.
How Does All on Four Work?

Usually, when someone wishes to have a complete arch of implant teeth, they require multiple dental implants spaced out evenly throughout the jaw. While this technique is very successful, it is expensive due to the number of implants required. Often there is insufficient bone to support all the implants, and a bone graft is needed, increasing the overall costs. Once the implants are inserted into the jawbone, they must be covered and left to heal for up to 6 months, so treatment is lengthy to complete.
With All on Four, just four dental implants are placed towards the front of the jaw. The placement is important because the jawbone is naturally thicker and stronger in this area, thus minimizing the need for bone grafting. Two implants are placed right at the front and are angled vertically. The remaining two are placed on either side but are tilted 45° towards the back of the arch. Because these implants are tilted backward, it's possible to use longer implant posts and increase the stability of the dental implant procedure. Placing a temporary restoration immediately or soon after surgery effectively "locks" the implants together, preventing any micro-movements that could affect healing.
Who Should Consider All on Four?
Anyone who has suffered complete tooth loss or has failing teeth and doesn't want to wear full traditional dentures will want to consider this treatment. All-on-Four is tried and tested, and most people will tolerate the procedure very well. Treatment can sometimes help those who have previously investigated dental implants and have been informed they are unsuitable, such as people with diabetes that is properly controlled or who have osteoporosis. It can also be helpful for people who would need a bone graft for traditional dental implants and don't wish to have or are unsuitable for this procedure.
Patient's
Success Stories
★★★★★
Best choice
Amazing. I had an all-on-four dental implant by Dr Russo 2 years ago and have never had one problem. He is the absolute best choice for dental work.
Peter Wolpin
What Are the Advantages of All on Four?
All on Four is less invasive than traditional full arch treatments, and four dental implants are relatively quick to place.
All on Four full arch restorations are carefully designed to look and feel natural, restoring confidence and self-esteem.
Treatment is helpful for people who lost teeth years ago and have since seen significant jawbone resorption or lost jawbone due to gum disease.
All on Four teeth are strong and stable, providing a significantly increased biting strength compared with traditional dentures, making it easier to eat a comprehensive choice of foods.
A greater biting strength makes it easier to chew food properly, aiding digestion and making it easier for the body to extract more nutrients from food.
A more nutritious diet can benefit overall health.
Dental implants are simple to care for, especially as they are right at the front of the mouth and within easy reach.
Are There Any Disadvantages to Treatment?
All on 4 dental implant problems are rare as we screen patients very carefully before recommending this solution. Our oral surgeon is highly trained and experienced in planning and placing implants for All-on-Four. One minor issue worth mentioning is the vertical height of the implant bridge, as it's often necessary to replace teeth and a significant portion of bone and soft tissue with a gum-colored material. Initially, some people may find the bulkiness of the bridge a little tricky to cope with, and it can take time to retrain the tongue to make certain sounds.
What Is the Procedure for All on Four?
The procedure for All on Four treatment is the same as for any dental implant treatment, requiring an initial consultation and diagnostic tests to determine your suitability for treatment. The implant procedure is planned using your diagnostic tests and computerized technology. Once the treatment plan is complete, a surgical stent is created for use during the implant placement. It fits over your gums, guiding our experienced oral surgeon and ensuring each implant is placed in the right position and at the precise depth and angulation required for treatment success.
We fabricate a temporary implant bridge before your surgery, and this is fitted soon afterward. It remains in place for the duration of healing, at which point you return to our practice so we can fabricate your permanent bridge.
What to Expect Immediately after All on Four?
After your implant surgery is complete, we will give you precise instructions on caring for your mouth while it heals. You may feel some minor discomfort and swelling as the anesthesia wears off, and this is normally controlled with over-the-counter painkillers, or we can prescribe medication if necessary. During the initial healing period, it can be useful to stick to softer foods, and we will provide you with a list beforehand so you can stock up. As the implants heal, you can gradually introduce more foods.
There is no need to feel concerned as most people experience a trouble-free and smooth healing process, and our friendly and experienced dental team is always here to help you if you have any questions or concerns.