A beautiful white smile with nicely aligned teeth can help you look and feel your best. It shows the world you care about your appearance and can significantly boost self-confidence and self-esteem. If your smile could use a little help, a smile makeover might be the ideal treatment.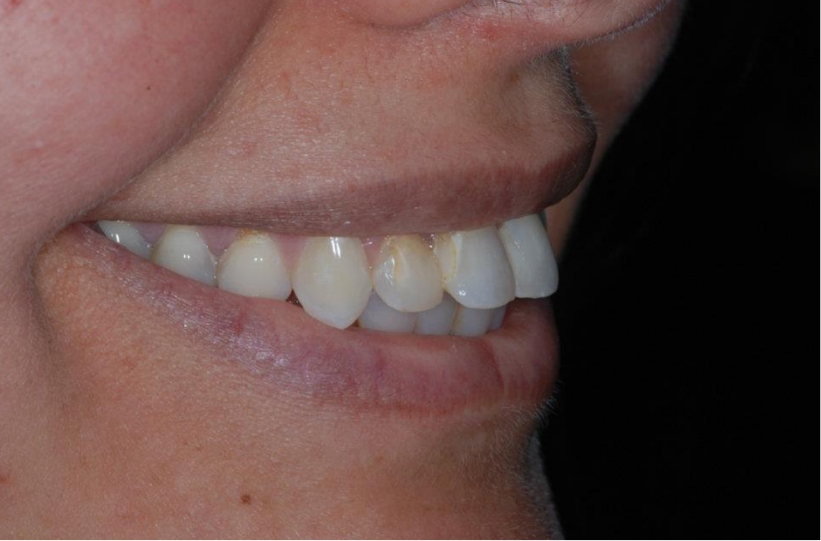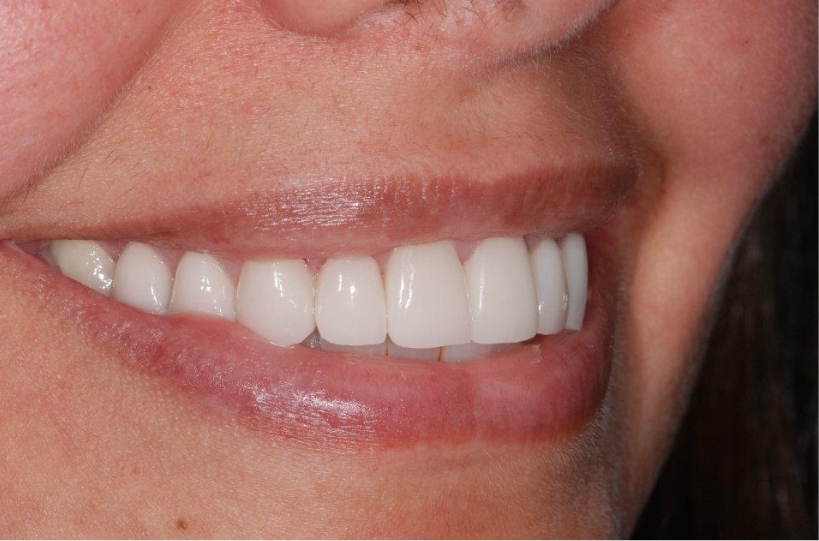 What Is a Smile Makeover?
A smile makeover is a process using one or more dental procedures to help improve the appearance of your teeth while ensuring you enjoy optimal dental health.
Possible Treatments to Choose from for Your Smile Makeover
There are several treatments to choose from that can help rejuvenate the appearance of your teeth. These include:
Dental Veneers
Dental veneers are made from porcelain and are frequently used during smile makeovers. They cover teeth that may be stained or not quite the right shape. Porcelain veneers can ensure teeth look beautifully even and white.
Dental Bonding
Dental bonding creates a more subtle effect, using tooth-colored composite resin to address small imperfections in teeth such as cracks or chips, and is ideal for anyone looking for a quick, cost-effective smile makeover.
Teeth Whitening
Teeth whitening is a very quick, affordable way to rejuvenate the appearance of your teeth. Treatment can take as little as an hour, lifting the color of your teeth by several shades and providing visible results.
Crowns and Bridges
Porcelain crowns are perfect for covering teeth that are substantially decayed or misshapen. They protect the entire tooth, and all-ceramic crowns provide excellent aesthetics. Porcelain bridges are perfect for bridging the gap left by a missing tooth and are custom-designed to look and feel natural and attractive.
Patient's
Success Stories
★★★★★
Kind and gentle
If you are looking for a personal experience this is the place! Dr. Shoukry is so kind and gentle, the office is clean, modern and safe. I had a great experience and my smile has never looked better! I highly recommend South Nassau Dental Arts.
Mary Crispyn
Treatments We May Suggest for a Smile Makeover
When you visit South Nassau Dental Arts, dentistry center for a smile makeover, our main concern is to ensure you enjoy teeth that are healthy and strong. When you have good dental health, the results of your smile makeover will last longer. Therefore, we may suggest other treatments to help improve your current dental health, such as gum disease or tooth decay treatment, before proceeding with your smile makeover.
Other treatments can significantly benefit oral health while improving your smile but take a little longer to complete. These include:
Invisalign
Dental implants
Invisalign
Invisalign is an adult-oriented orthodontics system designed to straighten your teeth nearly invisibly using clear plastic aligners. This advanced treatment can correct many common orthodontic problems, including overbites, underbites, and crossbites. Invisalign can create a straighter smile and provide benefits that can last for life.
When you have straighter teeth, they are potentially healthier as they will be easier to keep clean, reducing your risk of tooth decay and gum disease. Typically, Invisalign treatment takes six months to a year or longer, depending on the issues requiring correction. While Invisalign may take a little longer to complete, it can be a worthwhile investment in your dental health and smile.
Dental Implants
Dental implants are an advanced method of replacing missing teeth, using a small titanium post that artificially replicates a real tooth root, supporting a replacement crown. Unlike a dental bridge, there is no need to modify the adjacent teeth for support as a dental implant is self-supporting. Also, a dental implant can significantly benefit oral health by protecting and preserving your jawbone, adjacent teeth, and your bite.
Usually, dental implant treatment takes several months to complete as it is a skilled procedure, but dental implants are long-lasting with the proper care. They can be a perfect choice, especially if you only need a single tooth implant. It is virtually impossible to tell an implant crown from a natural tooth.
How Long Will a Smile Makeover Take to Complete?
The time needed to complete your smile makeover can vary considerably. For example, dental bonding and in-office teeth whitening can often be completed during a single visit.
Other treatments like veneers, crowns, and bridges will take a little longer. We need to prepare your teeth and custom design each restoration before it is fabricated to our exact prescription by our skilled dental lab. These restorations normally take several weeks to finish.
If you have any limited time to complete your smile makeover, please let us know during your initial consultation so we can work within your timeframe. Otherwise, it can be preferable to allow plenty of time for a smile makeover, just in case we need to make any adjustments to your treatment plan and so you can enjoy the process of seeing your new smile emerge.
Will My Smile Makeover Look Natural?
A full consultation is required before you have a smile makeover, during which our dentist Dr. Adam Shoukry will spend some time talking with you to discover which aspects of your smile you'd most like to change and why, and your aims and desires for treatment.
For example, some people want to regain their youthful appearance while others are looking for something more sophisticated or a combination of both. If you are unsure what you'd like to achieve, don't worry, as we can guide you and work with you to make sure you get the right results. You can decide if you want to make dramatic changes or prefer the outcome to be more subtle.
After talking with you, our experienced cosmetic dentist Dr. Adam Shoukry uses his technological skills and artistic ability to design an aesthetically pleasing smile while considering several factors. These include your facial structure, skin tone, and gender. The result will be a custom smile design that helps ensure your facial muscles and bones are fully supported and protected, providing you with teeth that complement your facial appearance.
Smile Makeover Costs
The cost of your smile makeover depends on the treatments selected. We can discuss your budget during the consultation and review your treatment plan in detail. There may be several options available, and we can explain how each treatment will help your smile and the results you can expect.
If your smile makeover involves treatments that can help restore dental health, your dental insurance may meet some costs. South Nassau Dental Arts participate in numerous dental insurance plans, and we can help you discover if any costs are covered.
Alternatively, we offer no-interest financing or monthly payment options so you can receive the dental care you want and can begin enjoying the benefits of your beautiful new smile.
For more information about a smile makeover in Rockville Centre, NY, or to schedule an appointment with Dr. Adam Shoukry and his team of top dentists in the Town of Hempstead in Nassau County, please visit the South Nassau Dental Arts or call us at (516) 763-4500.