Anyone interested in achieving a perfect smile will want to learn more about dental veneers. They are extremely popular and used as a stand-alone treatment or in combination with other procedures.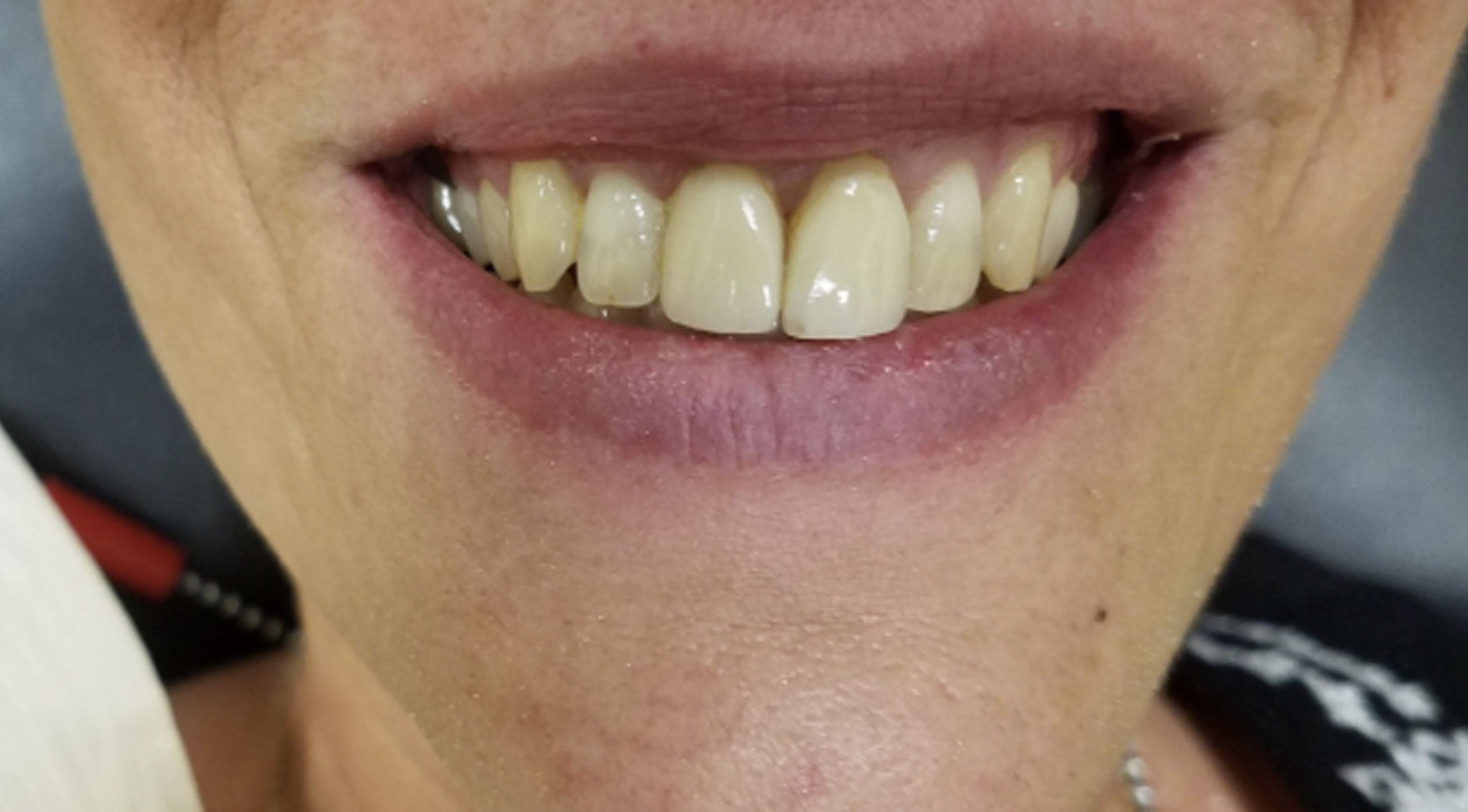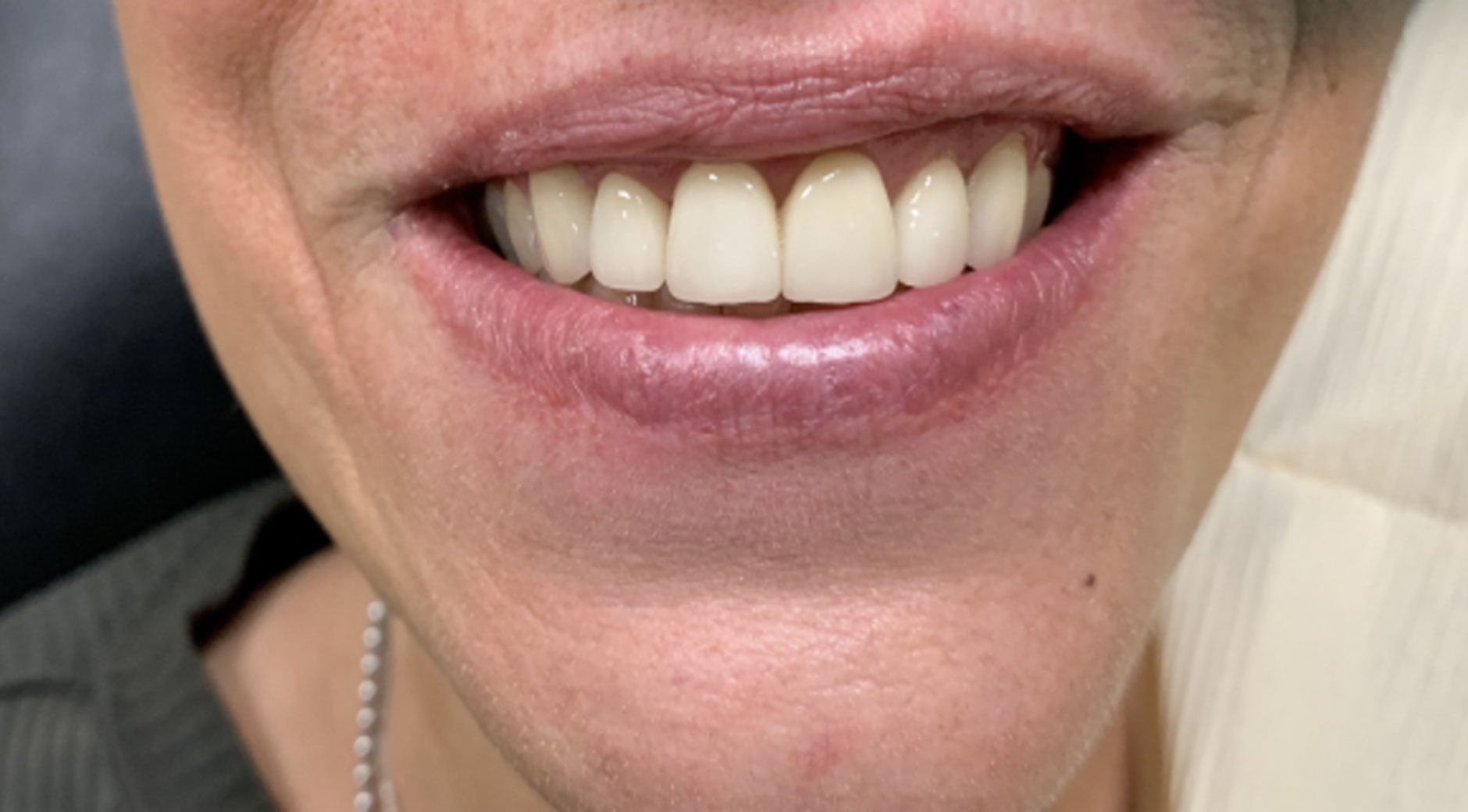 What Are Dental Veneers?
Dental veneers are made from thin, strong, durable porcelain, custom-designed to fit precisely over the front, sides, and biting surface of a tooth. The veneer is bonded onto the tooth permanently. Veneers are designed to create a more cosmetically perfect appearance and can mask numerous imperfections.
When to Consider Veneers?
You may wish to consider porcelain veneers if you have any of the following issues:
Chips or cracks in teeth
Worn teeth
Discolored or stained teeth that will not respond to whitening treatments
Teeth that are too small or not quite the right shape
Teeth that are slightly rotated or out of alignment, but where Invisalign isn't needed
Gaps between teeth as veneers can close or minimize the spaces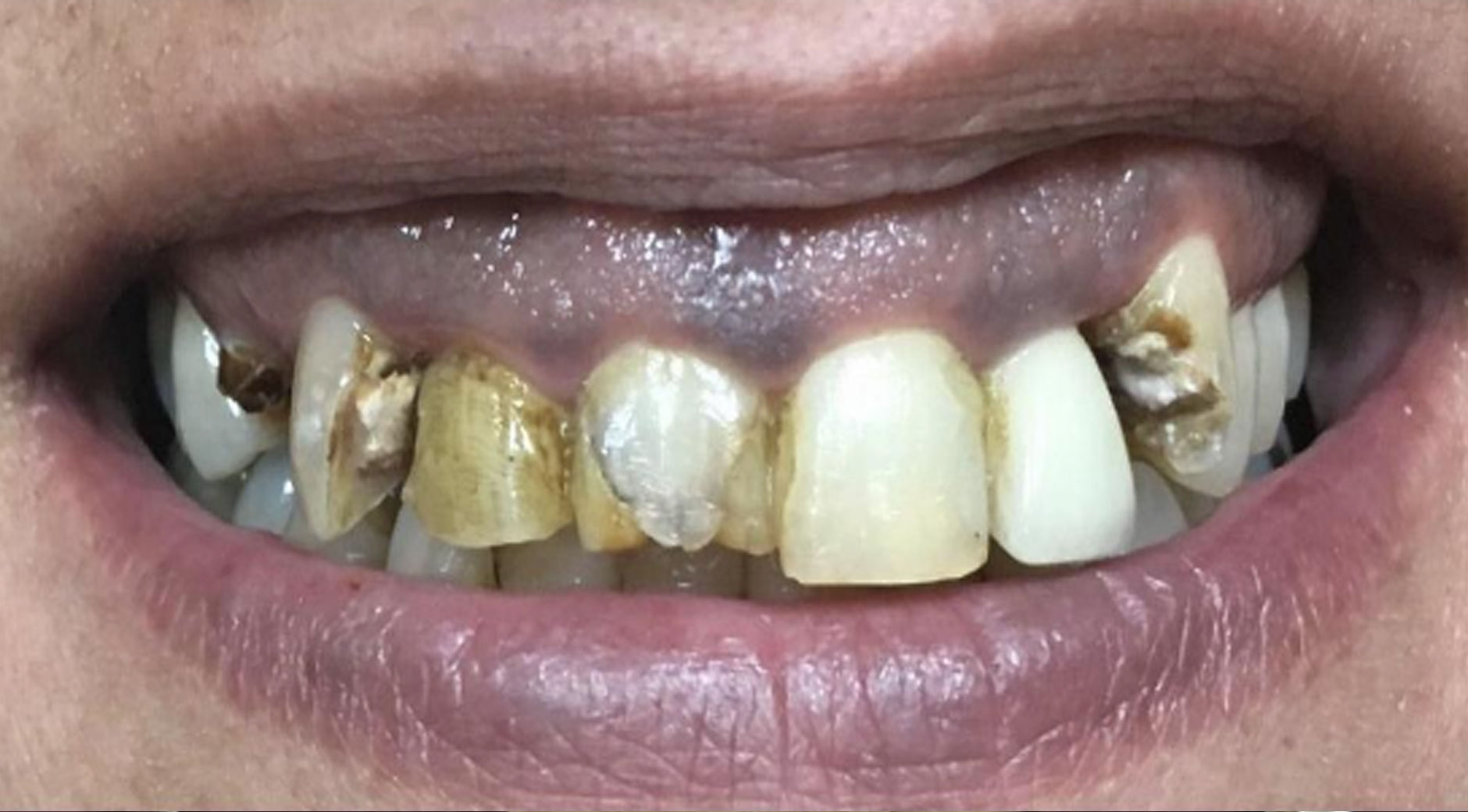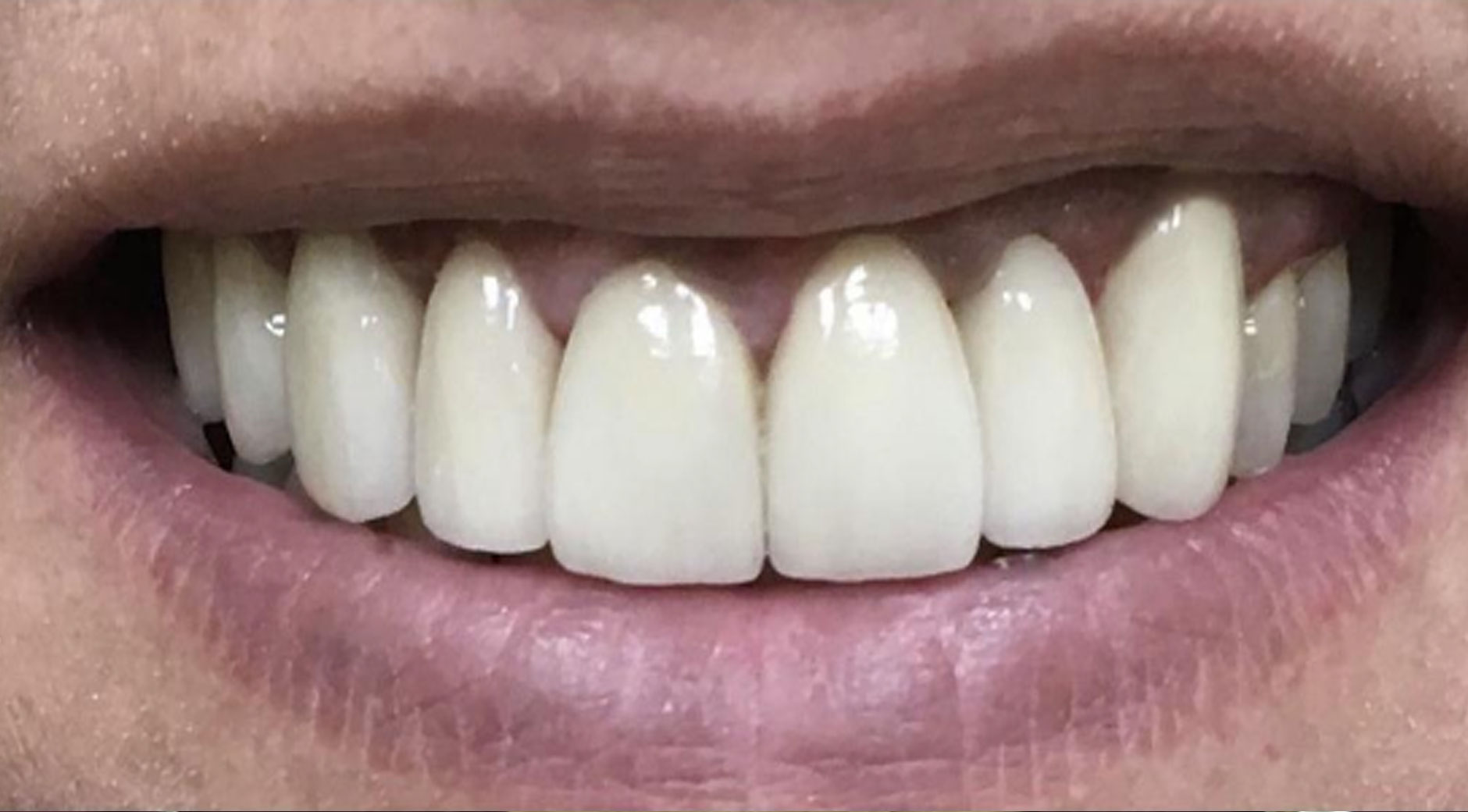 Who Can Have Veneers?
Most people can have dental veneers, but your teeth must be generally strong and healthy and free from infection and decay. They shouldn't have any large fillings. If your teeth aren't quite strong or already have cavity filling, we may suggest an alternative treatment such as a porcelain crown that covers the tooth entirely, helping to restore its structure, strength, and appearance.
How Many Veneers Do I Need?
The number of veneers required is largely down to personal choice. Some people choose to veneer all the teeth visible within their smile line, while others prefer to veneer just one or two teeth to help improve their appearance. We often combine this treatment with other dental procedures, such as teeth whitening.
For example, we can professionally whiten your teeth before selectively veneering those teeth that most require it, perhaps because they won't respond to teeth whitening treatments or are slightly cracked or chipped.
Combining treatments can often provide a more conservative approach to cosmetic dentistry. This approach may prove more cost-effective, but it might not necessarily give you a cosmetically perfect smile that can be achieved by veneering all the teeth visible in your smile line.
During your initial visit Dr. Adam Shoukry examine your teeth and discuss which option will best provide the desired outcome. A dental examination is important to ensure you do not have any signs of dental disease, especially gum disease, and if this is the case, we will need to treat these issues first. Veneering teeth that are healthy and strong helps ensure this treatment lasts longer.
Patient's
Success Stories
★★★★★
Best dental experience ever
Best dental experience ever. Professional and very clean office. Everyone from the receptionist to the hygienist to the dentist are amazing. So friendly and patient. You can even watch TV while getting porcelain veneers just like I did!
Nora Shoukry
What Is the Procedure for Dental Veneers?
The procedure for making and fitting dental veneers is straightforward, but it does require skill and experience as we need to prepare your teeth before making and fitting the veneers. The process normally requires three steps completed over two visits.
First, Dr. Adam Shoukry numbs the teeth that will be veneered before carefully reshaping them. We need to remove a small amount of tooth structure to create enough room for the veneers to be made and fitted successfully. Since a typical veneer is only 0.5 mm in thickness, the amount of tooth structure removed is minimal.
Once Dr. Shoukry is satisfied with the tooth preparations, a detailed dental impression is taken of your teeth and is used to fabricate your new veneers to our exact prescription. While your veneers are made, we protect your teeth with temporary veneers.
When your new porcelain veneers are ready, you return to our dental office so we can remove the temporary veneers, prepare your teeth and fit your new restorations in place. We might make small adjustments to ensure the fit is perfect before permanently bonding them onto your teeth and completing your treatment.
Will My Veneers Look Natural?
We have extensive experience in designing and fitting porcelain veneers. When designing these restorations, we take tremendous care to make sure they complement each patient's personality, facial structure, and skin tone, providing them with teeth that look naturally white, healthy, and attractive.
What to Expect After Having Dental Veneers?
Initially, your teeth may feel slightly more sensitive until they settle down. These feelings should only last a day or two. Your new veneers should feel comfortable and natural so that you can talk, smile, and eat confidently.
Because we need to remove a small amount of tooth structure, dental veneers are irreversible, but they should last ten years or longer with the proper care.
How Do I Care for My Veneers?
Porcelain veneers are easy to care for as you can simply brush and floss them like ordinary teeth.
It is important to follow a good oral care routine to ensure they remain clean and free from infection. You must also make sure you see us regularly for checkups and hygiene appointments where we can clean your veneers professionally.
Treat Your Veneers Gently as If They Are Natural Teeth
While your veneers are made from strong, durable, and stain-resistant porcelain, they shouldn't be used to open packets or as tools as this could break or chip them. Generally, if a habit could damage your natural teeth, it will almost certainly damage veneers, and avoiding these habits will help prolong the life of your restorations, ensuring your smile looks fabulous for longer.
Are There Different Types of Dental Veneers?
You may learn about other veneers, especially prepless or prep-free veneers.
Prepless veneers are made from an extremely strong type of ceramic and are typically just 0.2 mm in thickness, so little or no tooth preparation is required. These veneers tend to be more expensive than ordinary ceramic veneers, but they can last 20 years. However, these veneers are only suitable in specific circumstances and may still require minor tooth modifications to fit them properly.
Press-on veneers are a removable prosthesis that snaps onto or clips onto your natural teeth. However, these often provide unsatisfactory results and can be uncomfortable to wear. They are a temporary solution that must be removed before going to sleep. In comparison, porcelain veneers remain permanently bonded to your teeth and will feel comfortable and natural.
For more information about porcelain veneers in Rockville Centre, NY, or to schedule an appointment with the top-rated, best-in-class dentist Dr. Adam Shoukry, please visit the South Nassau Dental Arts or call us at (516) 763-4500.