Dental implants are the most modern way to replace missing teeth and have been widely used for decades. Many people have benefitted from this treatment worldwide, discovering they can eat, talk, smile confidently, and enjoy life.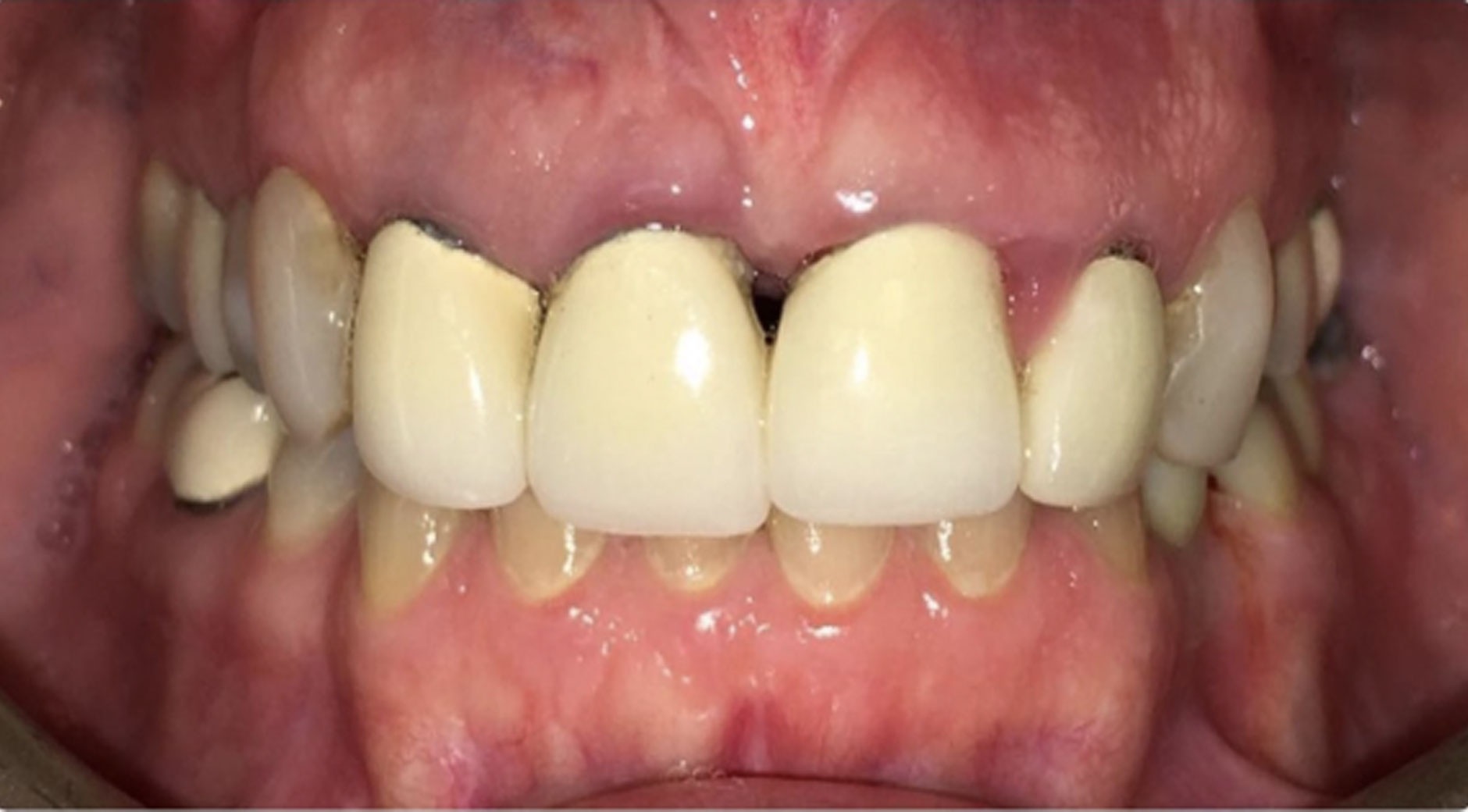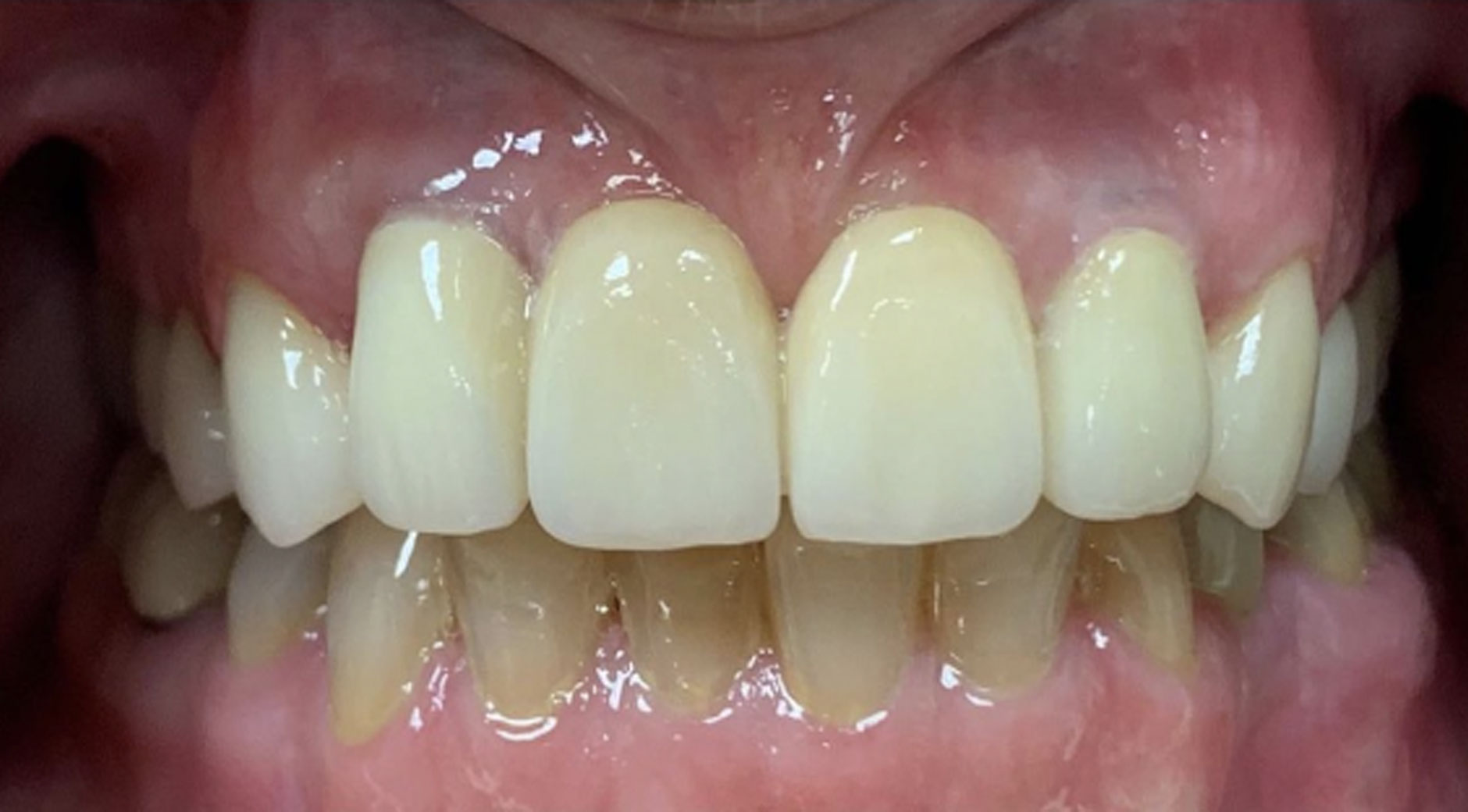 What are Dental Implants?
Usually, dental implants have three components, the implant screw, the abutment, and the final restoration. The restoration may be a single implant crown. Multiple implants can support fixed bridges or removable implant dentures, including immediate implant placement for treatments like All-on-FourTM.
Dental implants are designed to restore teeth artificially, as the small post or screw is inserted surgically into the jawbone, where it closely replicates a real tooth root. The implant screw is specially treated to encourage integration with the jawbone surrounding it. Over several months, new bone cells grow on and around the implant, gradually fusing it in place during a process called osseointegration. It typically takes between three and six months for osseointegration to occur fully.
When osseointegration is complete, the second implant component, the abutment, is attached to the implant screw. The abutment protrudes above the gum line, providing strong, stable support for the implant restoration.
What Are the Advantages of Dental Implant Treatment?
This treatment has many advantages, including:
Providing teeth that look and feel as if they have always been your own and are fully functional.
Implant teeth are carefully designed to be aesthetically pleasing, restoring your smile and giving excellent support to your facial muscles in your cheeks and lips, preserving and protecting your facial structure.
They are strong enough to enable you to eat virtually anything you please, restoring your biting and chewing strength.
Dental implant treatment is a long-term solution for tooth loss, and with the correct care, you should enjoy the benefits for many years, or for life.
With the proper planning, placement, and after-care, dental implants have a success rate of 95% or higher.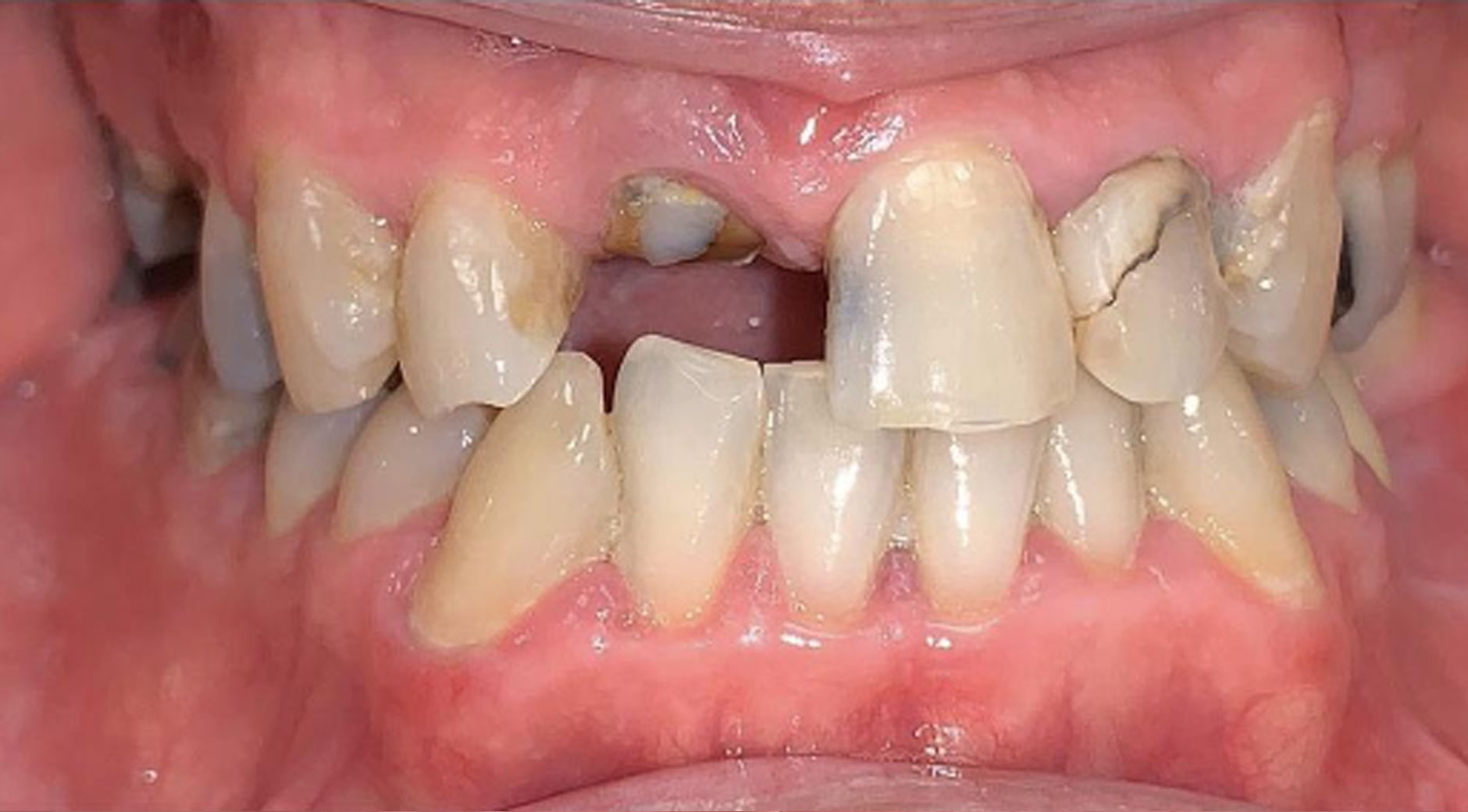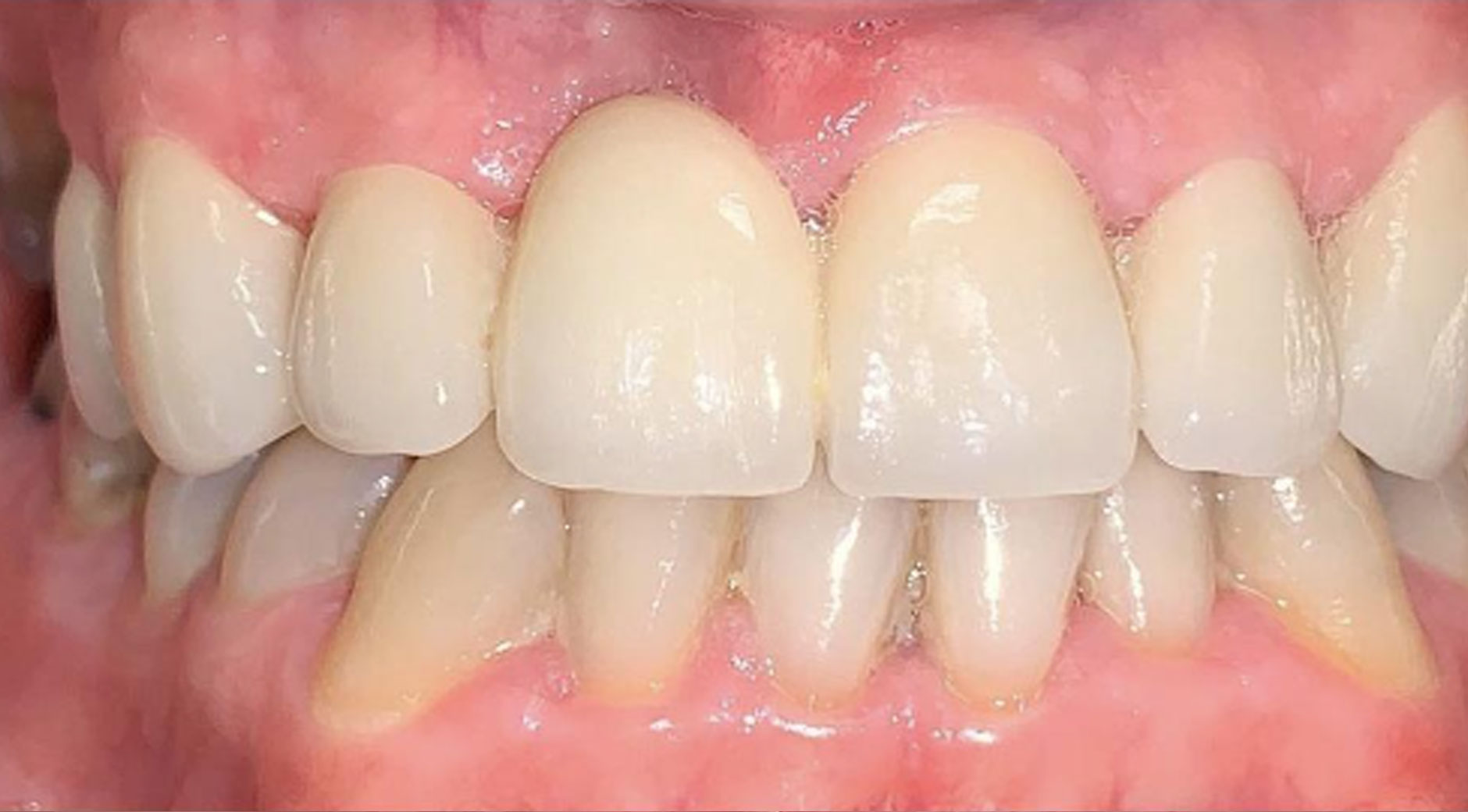 When to Consider Dental Implant Treatment?
Tooth implants could be the right solution for you if you:
Have one or more missing teeth or teeth that are failing and will need removing soon.
Your jawbone has finished growing and developing, as dental implants are suitable for people over 18.
You don't wish to wear dentures.
You are willing to commit to looking after your dental implants as they must be kept clean to prevent infection in the surrounding bone and gum.
You have enough strong and healthy jawbone to secure the implants or can have a bone graft.
Your oral health is generally good.
You don't have any underlying health conditions that could affect implant healing.
You are a non-smoker as smoking can significantly affect implant healing. If you do smoke, we thoroughly recommend quitting at least for the duration of treatment and preferably for good.
Are There Any Risks in Having Dental Implants?
The procedure requires a short surgery and carries a small level of risk.
The risks of having implant surgery can include:
Infected implants
Damage to blood vessels or teeth, or other nearby structures
Damage to nerves which may cause temporary or permanent numbness in the gums, lips, or chin
If the dental implants are placed too close to the sinus cavities in the upper jaw, this can cause problems
There is no need to be concerned. We take extensive precautions to minimize these risks by carefully screening patients before recommending this treatment and ensuring we use top-quality implant components that provide reliable results. Dr. Shoukry collaborates closely with an experienced oral and maxillofacial surgeon to ensure the implants are planned and placed accurately using advanced diagnostic imaging and computer-guided surgery.
How Much Do Dental Implants Cost?
For most people, treatment costs are a huge factor in determining whether they will proceed with this option. Several affordable dental implant solutions are available, especially for people suffering complete tooth loss.
It's also worth remembering that dental implant treatment is a long-term solution, so while you might pay a little more upfront, it will be more cost-effective over time. This is especially true when replacing single teeth with a single implant and crown. The alternative to this treatment would be a three-tooth or three-unit bridge spanning the missing tooth and the teeth adjacent to the gap. These teeth are crowned and used to support the replacement tooth. Eventually, it will be necessary to replace the bridge, and the cost of a three-tooth bridge is significantly more than a single implant crown.
You may also see many places offering low-cost dental implants at a price that seems almost too good to be true. These may not reflect the true cost of the treatment, as it's usually impossible to provide a proper quotation until a dentist has evaluated your dental health. It's also worth being cautious as cheap dental implants can be a false economy, using lower quality generic implant components and materials that may not provide such good results. We prefer to use high-quality implant components and the latest restorative materials, believing our patients deserve the best. These materials result in teeth that are highly aesthetic and fully functional, restoring your ability to bite and chew food with teeth that look beautiful and feel natural.
Patient's
Success Stories
★★★★★
Kind, courteous and efficient
Dr. Russo is a gifted dentist, excelling in dentistry and the artistry of making dental implants! Staff are kind, courteous and efficient. Office clean, welcoming and decorated nicely.
Randy Reichert
Planning Dental Implant Surgery
If you are interested in discovering more about implant surgery, schedule an initial consultation with us at South Nassau Dental Arts.
Initial Visit
We will want to examine your mouth during this initial visit and review your medical history. Gaining a clear overview of your dental and medical health allows us to determine if dental implants are the right choice for you and will provide the desired results. We will only suggest dental implants if we feel they have an extremely good chance of success, and otherwise, we can discuss alternative teeth replacement options.
Diagnostic Tests
If you decide to investigate implant treatment further, we will ask that you have some diagnostic tests. These include digital dental x-rays and a cone beam CT scan. These images provide us with valuable information about the health of your jawbone and allow us to assess how much bone is available for implant placement. They are also invaluable when planning your dental implant procedure. Our oral surgeon can determine where to place each implant, making the best use of the jawbone while avoiding essential structures like nerves and blood vessels.
We can also give you a good idea of the costs involved and discuss each dental implant option in more detail. Please feel free to ask any questions you might have, as we want you to be able to make an informed treatment choice.
Implant Surgery
The actual surgery to place implants is quite quick, and we will make sure you cannot feel a thing during this treatment. Typically it takes an hour or less to place a single dental implant, while multiple implants will take longer. Because our oral surgeon has planned your implant treatment, the surgery should be smooth and comfortable. If you feel nervous or anxious, please ask us about additional sedation.
Usually, once the implants are placed, they are covered and left to heal in the jawbone for several months. It can take between three and six months for the implants to heal, so they become firmly fused in your jawbone. In the meantime, we can provide you with temporary teeth to use while your implants heal.
Uncovering Your Dental Implants
During the next phase, our oral surgeon will uncover your dental implants and place a small healing collar that shapes the gum, creating a nice contour so that once your implant teeth are placed, they are framed nicely by gum, giving a more natural appearance. Then, we can start making your new teeth, attaching the abutments to your implant posts, and taking an impression that is sent to the dental lab. They will make your new teeth to our exact prescription. Dr. Shoukry will attach your new teeth during the final phase, ensuring they fit exactly and function perfectly.
The entire procedure will take several months to complete, but you will have teeth that look and feel strong and natural once it is finished.
How Do I Care for My Implant Teeth?
Once you have your new implant teeth, we will explain precisely how to care for them at home, including which tools to use. Looking after implant teeth isn't difficult, and it won't take you very long each day, but it is important to make sure you clean around the implants and implant teeth very thoroughly to prevent infection and protect your beautiful new smile. Your regular checkups and hygiene appointments are equally important so we can check your implants are healthy and clean around them professionally.