Perhaps you have noticed your smile looks dingy and discolored? Teeth whitening is an affordable way to improve your appearance quickly, brightening your smile, so it looks its best. Whitening your teeth helps remove surface stains that can build up over the years, helping to create a more youthful appearance.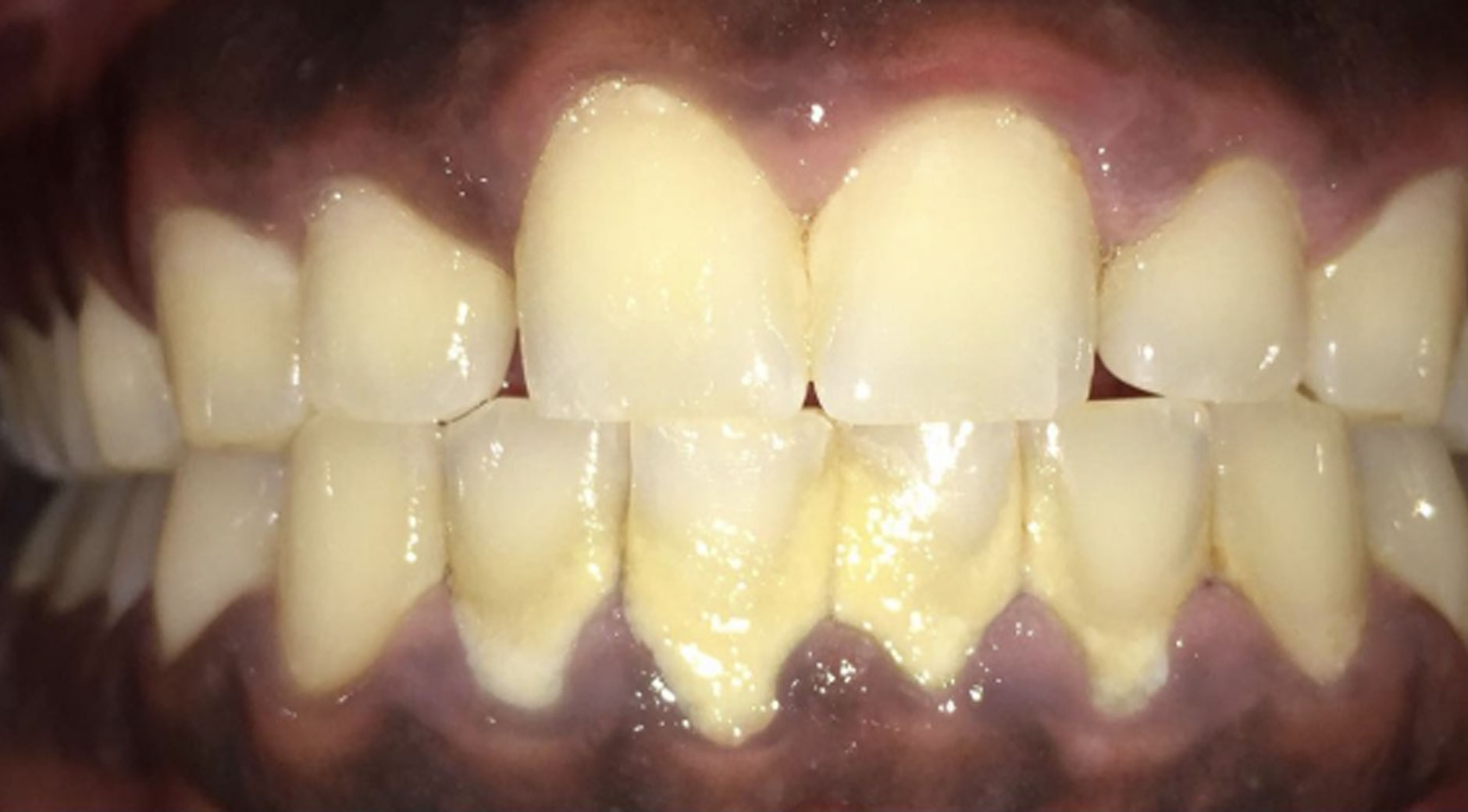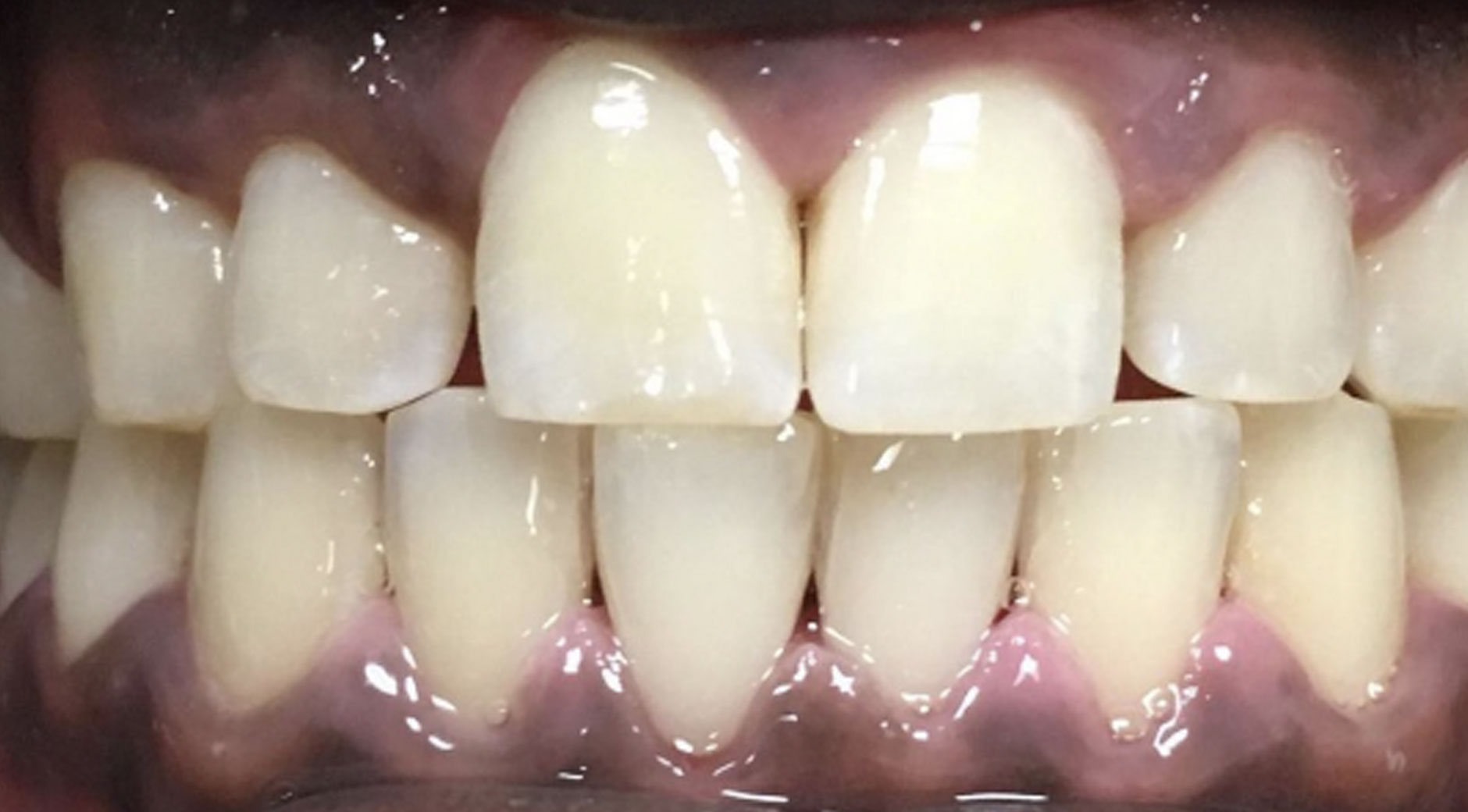 Is Teeth Whitening Right for Me?
Teeth whitening works extremely well when teeth have become discolored because of lifestyle habits. These include a liking for tea and coffee or smoking. It is also very good for teeth that have discolored with age.
As a general rule, teeth that are yellow, orange, or brown tend to respond better to teeth whitening treatments. Teeth with gray stains tend to respond less well to teeth whitening treatments.
Teeth can become stained for other reasons, such as tetracycline exposure, resulting in grayish teeth. Dental fluorosis is when teeth are exposed to too much fluoride during childhood, causing lacy white flecks or black or brown stains. While these stains may respond to teeth whitening, the results are not so dramatic.
Many people have dental restorations such as:
These will not respond to teeth bleaching. If you have any dental restorations, you may need to budget to replace them afterward. Replacing these restorations may sound a little extreme, but it's not necessarily a bad idea.
Dental restorations do not last forever, and if you had your crowns or bridges quite some time ago, it could be time to renew them. The materials used to fabricate dental restorations have improved considerably over the past few years. We take enormous care when custom designing crowns, bridges, and veneers to make sure they look natural, complementing your facial structure and appearance.
Discovering If You Are Suitable for Teeth Whitening
It's extremely important to have a dental examination before using any teeth whitening products.
If you have worn tooth enamel, untreated tooth decay, or periodontal disease (gum disease), we need to address these issues before you bleach your teeth. You must have teeth that are reasonably strong and healthy; otherwise, teeth bleaching could be uncomfortable at best.
When you visit South Nassau Dental Arts dentistry center, we can assess the condition of your teeth and gums and determine why your teeth are discolored. We can also give you a good idea of the results you can reasonably expect to achieve.
The next stage is to decide how you would like to whiten your teeth. There are two options:
In-office
At home, using a fully customized professional home whitening kit
It's not unusual for people to choose both teeth whitening options, first brightening their teeth in-office before using our professional custom kits to top up the results when necessary.
When To Choose In-Office Teeth Whitening
Choose in-office teeth whitening if you want to get results fast. You will only need one appointment to see your teeth become visibly brighter and lighter by several shades. It is the ideal option if you have an important event coming up quickly or simply can't wait to have whiter teeth.
Patient's
Success Stories
★★★★★
Friendly and knowledgeable staff
Beautiful office, friendly and knowledgeable staff, excellent teeth whitening results! My pearly whites have never been shinier! Dr. Russo and his assistant Sharon were absolutely wonderful. I wouldn't have my teeth taken care of anywhere else! HIGHLY recommend! 🙂
Jess Tasca
What to Expect During In-Office Teeth Whitening?
We first protect your lips and gums before coating your teeth with professional-strength whitening gel containing hydrogen peroxide with an in-office teeth whitening treatment. Next, we activate the whitening gel with light that helps the gel penetrate your tooth enamel more quickly and more effectively, lifting even deep-seated stains.
We may remove and reapply the whitening gel several times during your appointment to achieve the best teeth whitening results.
It is best to avoid highly colored foods and drinks for the first few days after an in-office whitening treatment, as this allows your tooth enamel time to settle down. Consuming these foods and beverages during this time could stain your teeth more quickly.
Custom Professional Home Whitening Kit
A professional home whitening kit allows you to brighten your teeth in the comfort and privacy of your own home at times convenient to you.
It generally takes two weeks to complete treatment, and this can be the ideal solution for anyone with more sensitive teeth and who will find it more comfortable to brighten their teeth slowly.
At our dental center we provide a lower strength whitening gel to reduce tooth sensitivity when this is the case.
The custom whitening gel for home use contains carbamide peroxide, a more stable form of hydrogen peroxide that is very safe for home use.
What to Expect?
First, we will take a dental impression of your teeth that is used to create your custom-made whitening trays. These will fit exactly over your teeth and are comfortable to wear. Next, we will show you how to fill, insert and remove the trays and provide precise instructions on how frequently to wear them. Some people choose to wear the trays for an hour or two during the day, while others prefer to leave them in overnight.
How Long Do Results Last?
The results should last quite a while, depending on your lifestyle habits. For example, if you smoke or consume many highly colored foods and beverages, you can expect to see your teeth darken more quickly. A good ongoing preventive dental care regime will help keep your teeth looking their best, so make sure you brush your teeth twice daily and floss once a day.
Regularly removing dental plaque will help prevent tartar buildup, a yellowish crusty substance that can make it appear as if teeth are stained. Your regular checkups and hygiene appointments are especially important because we can clean your teeth professionally, a treatment that helps remove some surface stains. Afterward, your teeth automatically look brighter and whiter than before.
We can give you lots of useful information on how to care for your teeth after teeth whitening and how frequently you can top up the results. If you have a custom home whitening kit, we can provide additional whitening gel as needed.
Why Whiten Teeth Professionally?
We know there are many online and over-the-counter products, but these will not produce such reliable or safe results.
Teeth whitening is a dental treatment that is best performed under the care and supervision of a dental professional. Professional teeth whitening might cost a little more than over-the-counter products, but you receive a superior treatment outcome while ensuring your precious smile remains healthy.
For more information about teeth whitening in Rockville Centre, NY, or to schedule an appointment with Dr. Adam Shoukry and his team of best dentists in the Town of Hempstead in Nassau County, please visit the South Nassau Dental Arts or call us at (516) 763-4500.