Teeth are durable, but they can become damaged and require restorative dentistry. A damaged tooth is often weakened and may have lost a substantial part of its original structure. A dental crown restores a damaged tooth, covering or "capping" the tooth entirely down to the gum line so none of the original tooth is visible. Teeth crowns are durable and long-lasting, and we take extensive care to ensure our crowns look natural and lifelike. Modern dental materials closely replicate the look and feel of natural teeth. We can ensure they look exactly like real teeth and sometimes even better than the original.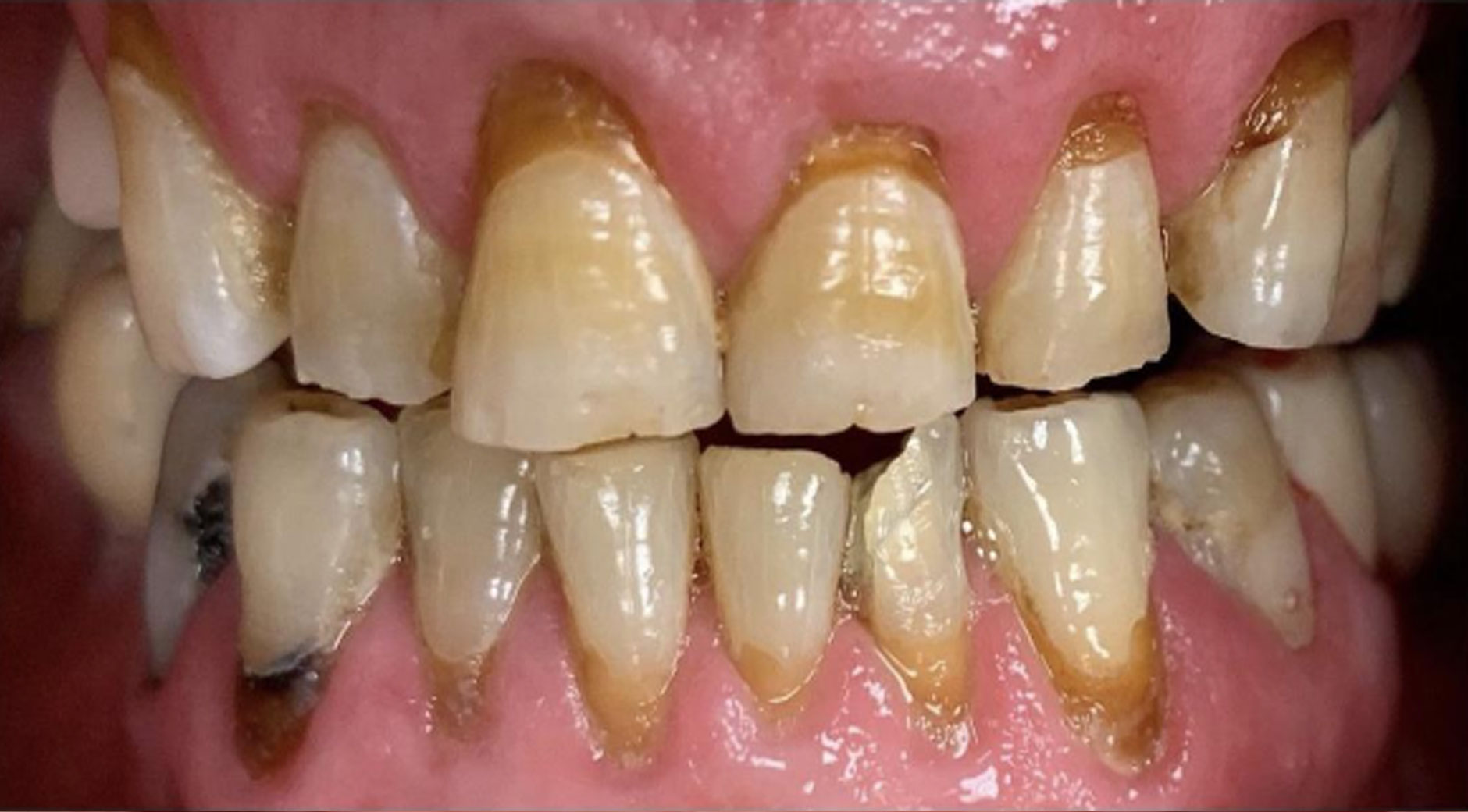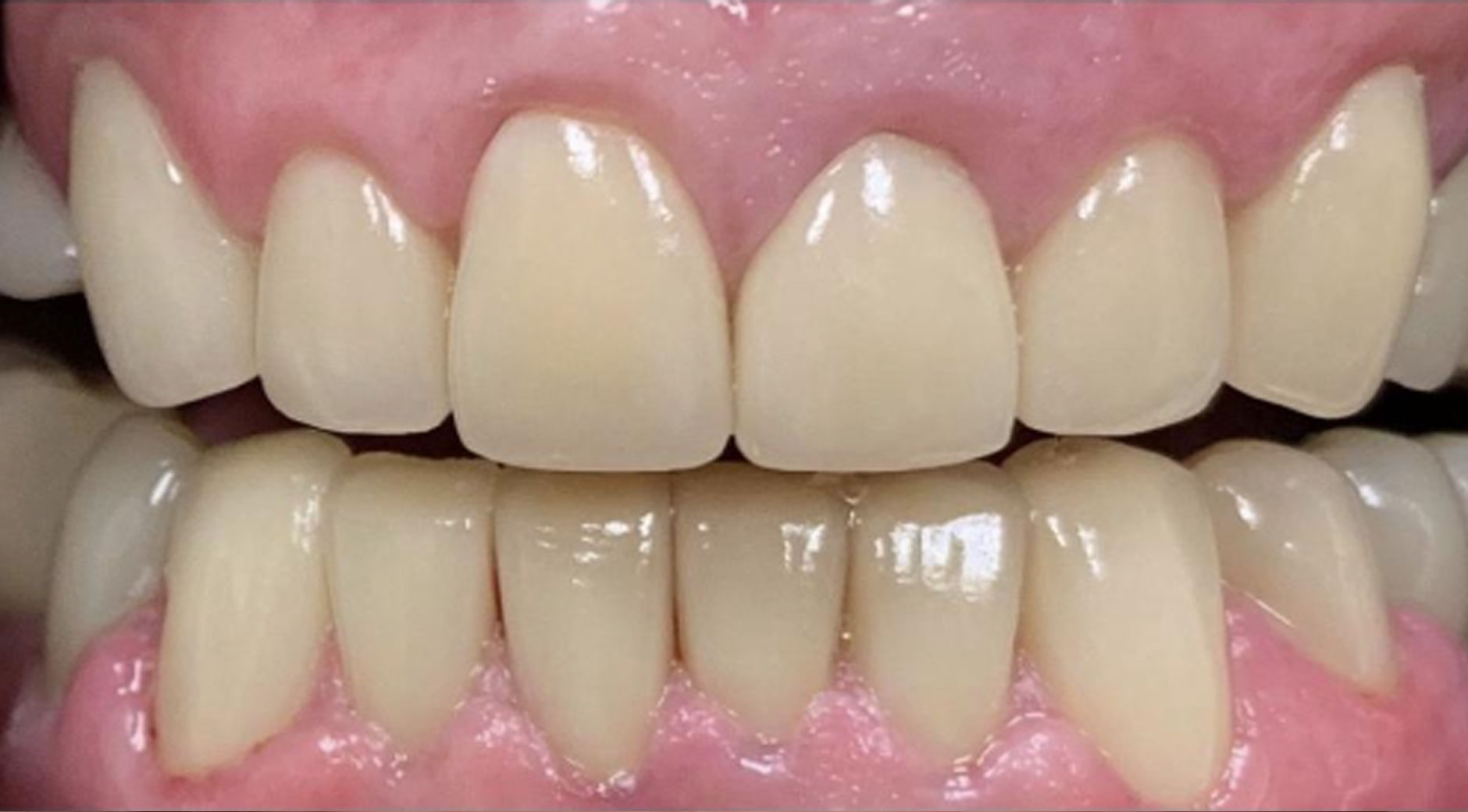 When Should I Consider a Dental Crown?
We may recommend a dental crown if you have any of the following problems:
Badly decayed teeth that cannot be restored with an ordinary filling
A tooth that has lost much of its original structure, perhaps due to an accident
A misshapen tooth or a tooth that is too small and looks unnatural
One or more missing teeth as crowns provide support for a dental bridge
Severely stained or chipped teeth
A tooth that has received root canal therapy
A tooth with hairline cracks in the chewing surface as these cracks can open up when you chew, causing pain and discomfort
Teeth that are severely worn, perhaps because of clenching and grinding, a habit called bruxism
We can soon assess the condition of your teeth during your regular dental exam to determine if you require a crown. If you do, we can discuss the various types of crowns available, including the pros and cons of each and, of course, the costs.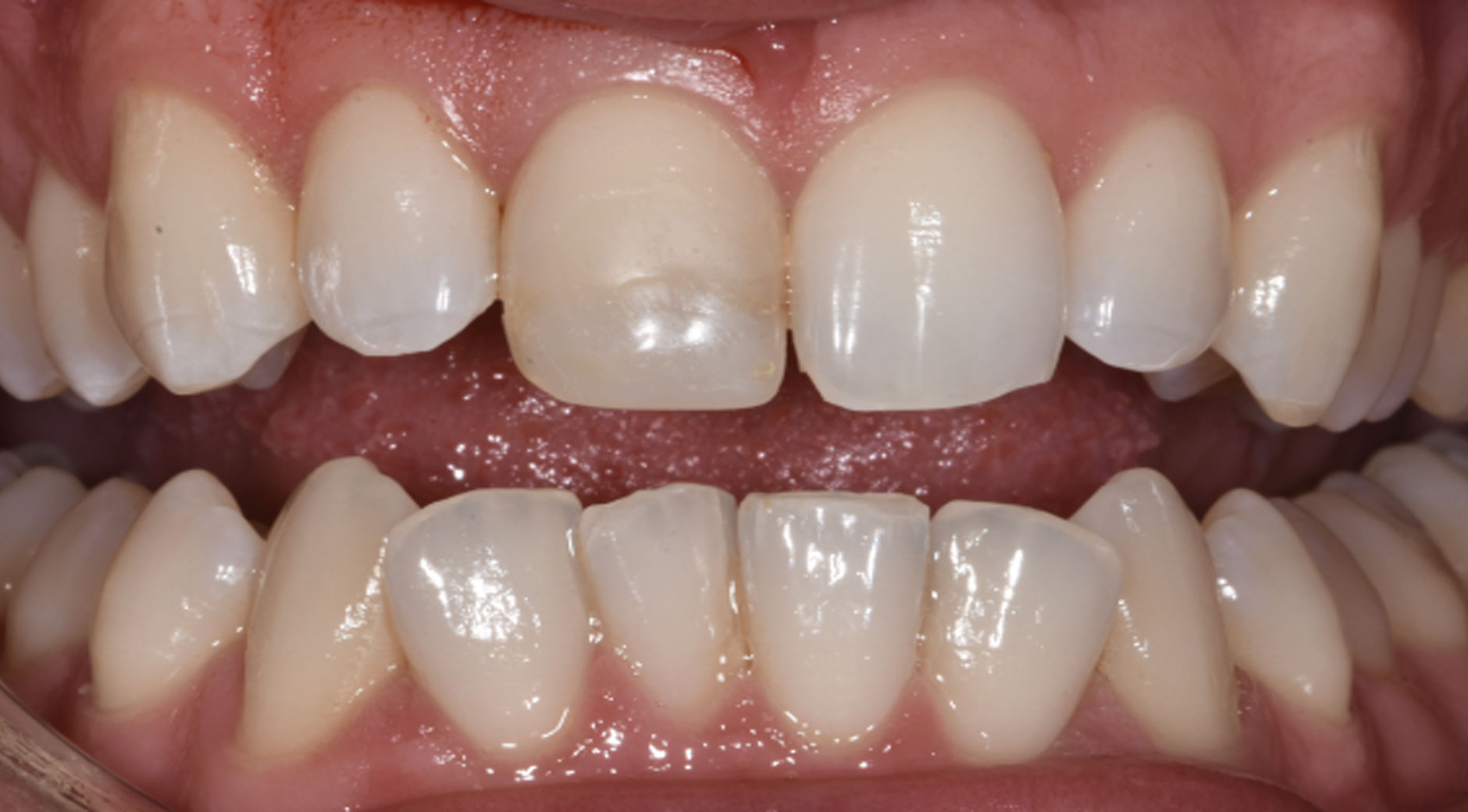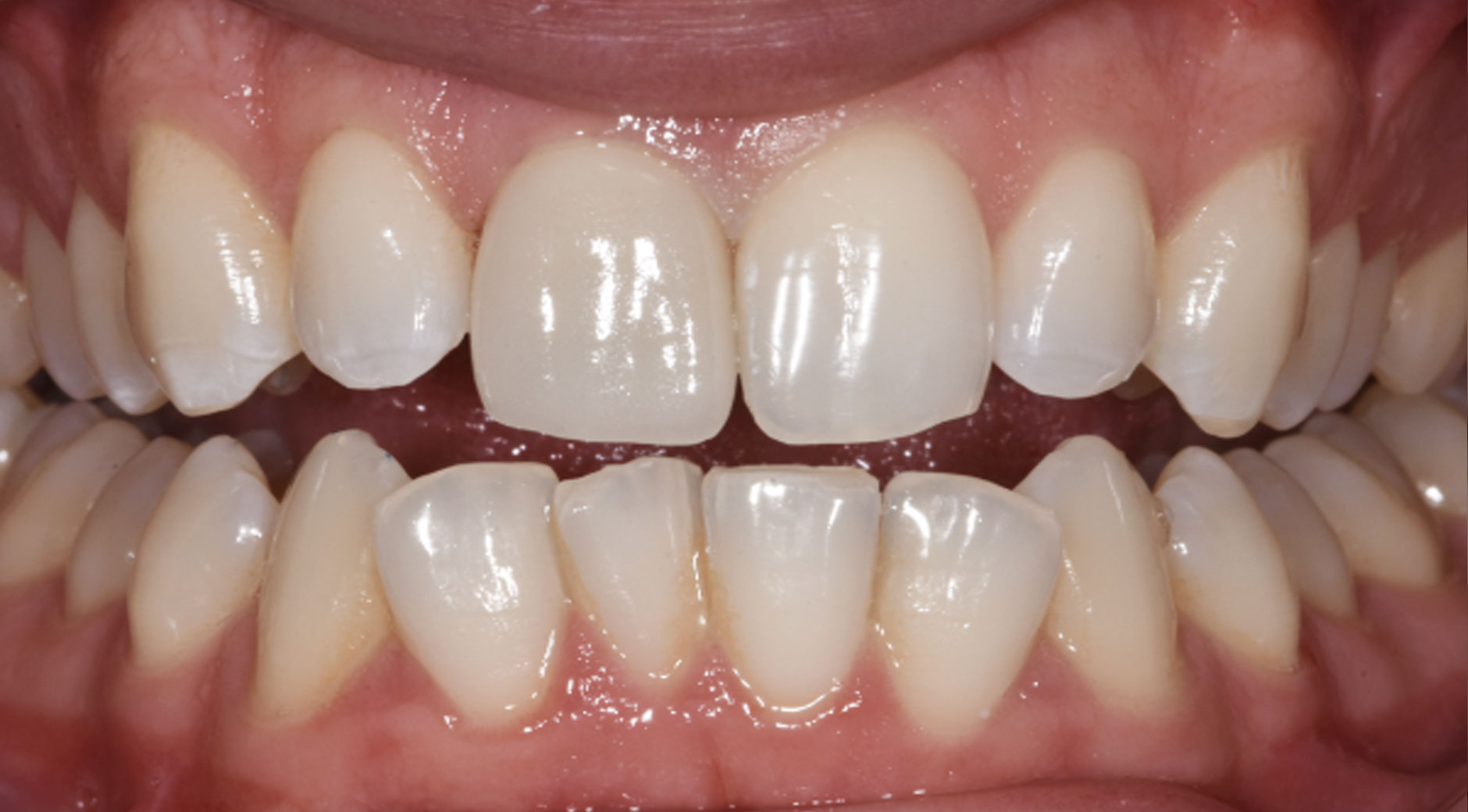 What Are the Different Types of Dental Crowns?
There are several types of crowns available, and your choice may depend on the tooth's location in your mouth, your budget, and your treatment goals. Options include gold crowns, porcelain fused to metal crowns, all-ceramic crowns that are entirely metal-free, and zirconia crowns.
Gold Crowns
A gold crown is made from a precious metal alloy that is highly polished. It is durable and long-lasting, and popular for restoring back teeth, especially where space is limited. With the proper care, a gold crown can last for many years. However, gold is highly visible, and the cost of this restoration can vary depending on the current price of precious metals.
Porcelain Fused to Metal Crowns
Porcelain fused to metal crowns have been around for many years and have a strong metal alloy substructure that is covered with porcelain in a shade chosen to blend in with your natural teeth. A porcelain fused to metal crown is very hard-wearing and looks pretty good. However, quite a thick layer of porcelain is required to block out the color of the metal, so it may not be the best option if aesthetics are a particular concern. Also, as the crown ages, the margin can become exposed when gums recede slightly. The margin may appear as a thin grey line due to the porcelain being thinner in this area.
Patient's
Success Stories
★★★★★
Efficiently and professionally
Just a followup. Had my first cleaning after the excellent job Dr. Shoukry did completing the crown added to the implant and post placed by Dr. V at South Shore Oral Surgery. These two dental practices coordinated this implant far more efficiently and professionally than the all in one practice or giant corporate practice AT A LOWER COST! The routine cleaning today by Dental Hygienist Nicholette was great. Thorough and pain free. I couldn't be happier. If you're looking for a professional, competent dental practice, Dr. Shoukry and his team provide the best care anywhere. You won't be sorry.
Joe Howard
All-Ceramic Crowns
All-ceramic crowns, called eMax crowns, provide excellent aesthetics and are ideal where appearance is important, for example, while restoring front teeth. The all-ceramic material allows light to pass through the crown similarly to real teeth, giving a natural smile. While a porcelain crown cost might be higher than porcelain fused to metal crowns, the results can look amazing. These teeth are extremely strong, using the latest materials and techniques to fabricate them. Although durable, eMax crowns are less suitable for restoring back teeth, especially when patients have clenching and grinding habits.
Zirconia Crowns
Zirconia crowns are made from an extremely advanced form of ceramic material that is incredibly strong. The zirconia can be pre-shaded to closely match natural teeth or is covered with lifelike porcelain. Earlier crowns were often bone-white, and this did cause some zirconia crowns problems because of the difficulty in covering the white material realistically. However, modern zirconia has overcome this issue, allowing dentists and skilled dental technicians to create lifelike restorations.
Zirconia crowns are suitable for anywhere in the mouth and can even be used to restore back teeth that come under substantial pressure when chewing food or where someone has a clenching and grinding habit. These crowns, called bruxzir crowns, are made from a strong form of zirconia that is gentle enough not to harm the opposing teeth. Zirconia dental crowns are precision made using CAD/CAM technology, ensuring they fit exactly over your prepared teeth, sealing the tooth underneath and preventing infection and decay. It is difficult to think of any zirconia crowns disadvantages, and these crowns can also be used to cover dental implants.
What Is the Process for Having a Dental Crown?
The process for a dental crown is very straightforward.
After determining the most suitable type of crown, our dentist will numb the tooth before shaping it carefully. The tooth is shaped according to the type of crown chosen. For example, emax crown prep is different from a bruxzir crown prep.
Once we are entirely happy with the tooth preparation, we take a detailed dental impression to send to our dental lab. They use the impression to cast a model that is a replica of your mouth. In the meantime, we can protect your tooth with a temporary crown.
The dental lab fabricates your crown to our exact prescription, and once it is ready, you return to our practice to have it fitted.
Our dentist will remove the temporary crown before trying in your new crown. It may be necessary to make minor adjustments to ensure it fits precisely. Once we are happy with the fit and you are satisfied with the appearance, the crown is bonded firmly onto your tooth.
It is perfectly natural for a new crown to feel a little strange at first, which is the case with any restoration. The crown should feel completely comfortable within a short while, but if you experience any problems, get in touch with us immediately.
Caring for Your New Crown
Looking after your new crown is easy as you can brush and floss it exactly like the rest of your teeth. It is essential to clean your crown thoroughly as this will help prolong its natural life and keep it looking its best for longer.