Full mouth dental implants are a solution that can replace a complete arch of upper or lower teeth, or both, providing teeth that are firmly and permanently fixed in place. Usually, a complete arch of 10 or 12 teeth will need at least six dental implants to support it. These implants are placed evenly into the bony arch that previously supported your natural teeth.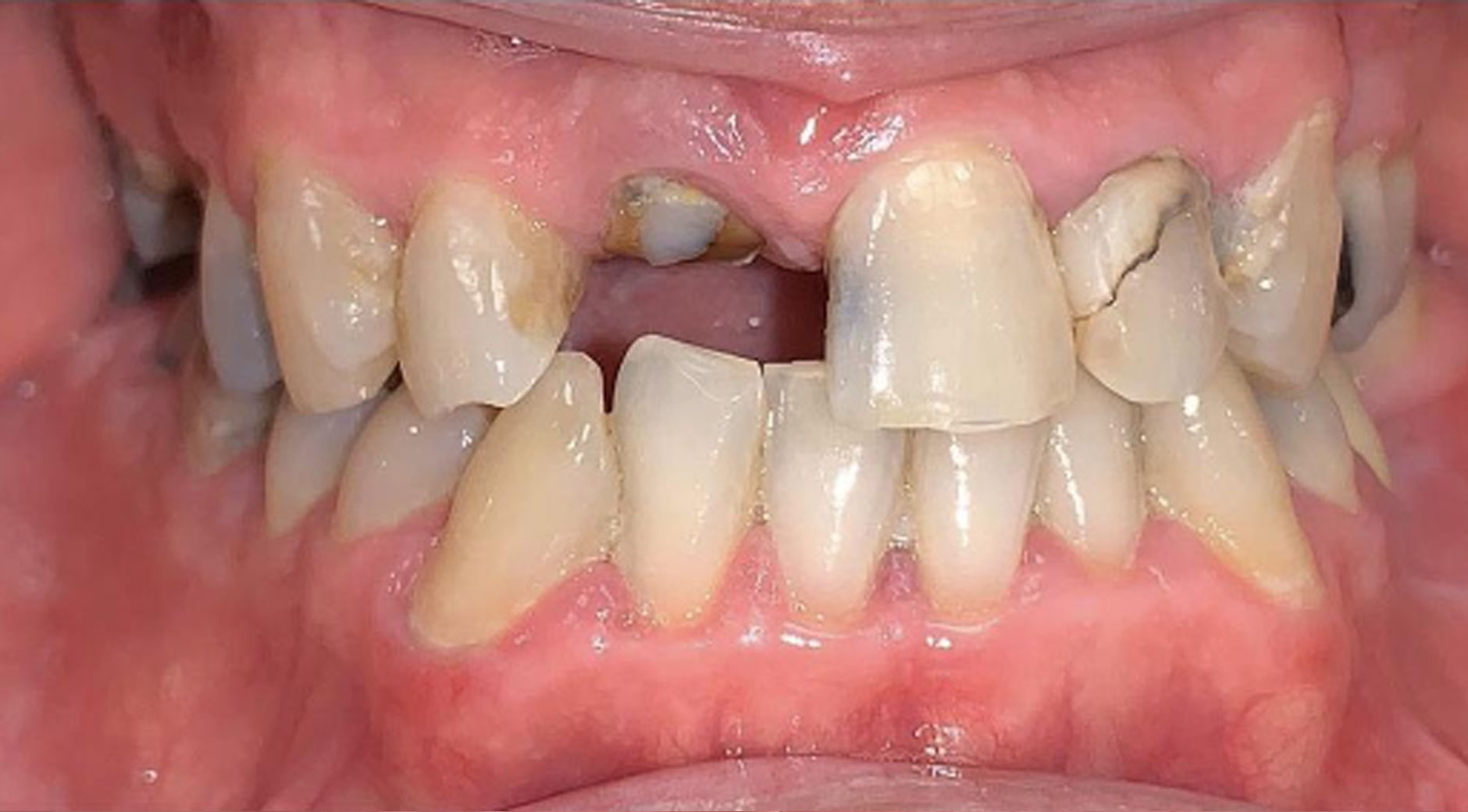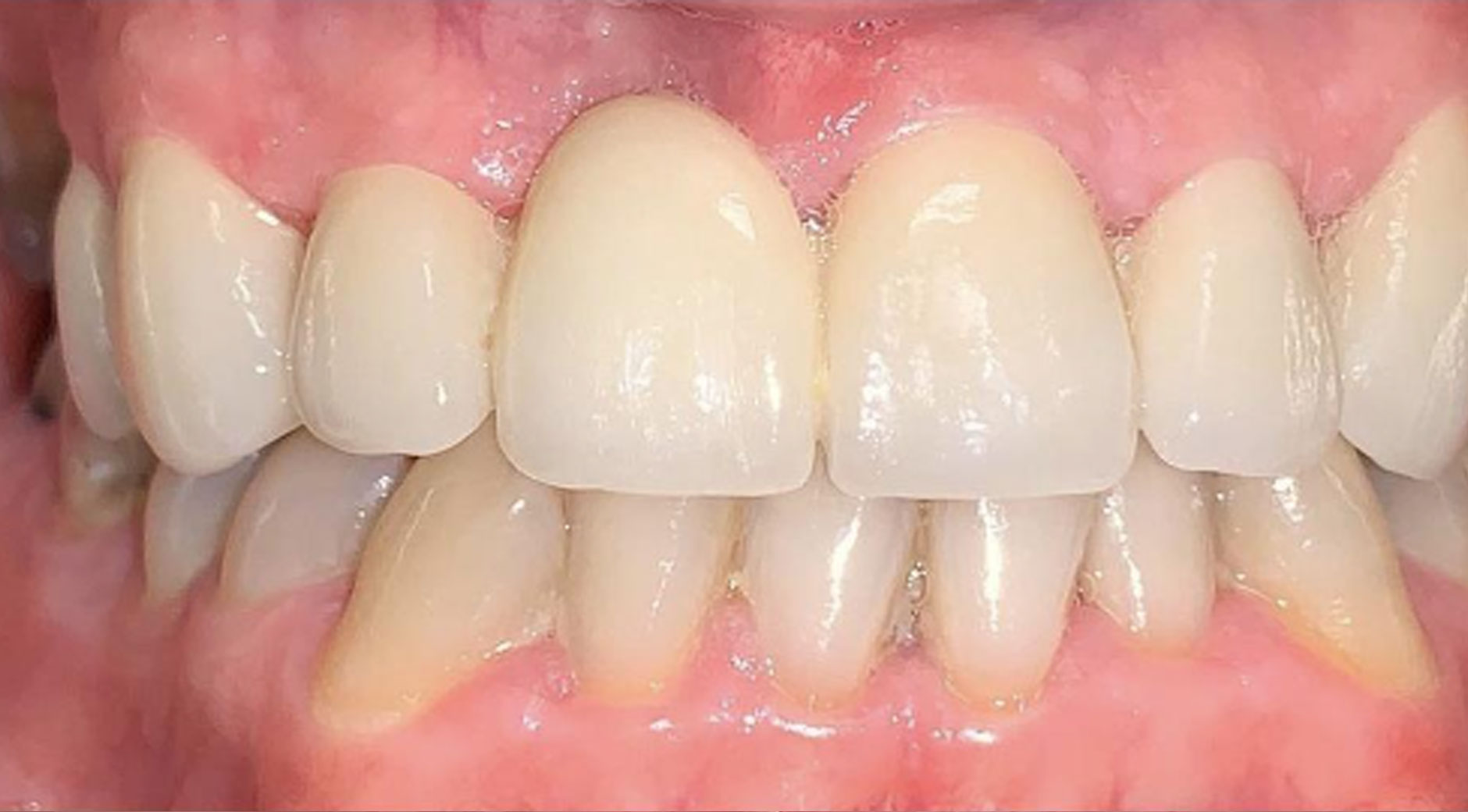 What Are Full Mouth Dental Implants?
You receive a beautiful bridge that closely resembles your natural teeth with full mouth dental implants. The bridge can either be cemented or, more likely, screwed onto the implants. It can be preferable to screw the bridge in place using tiny screws inserted through the biting surface or inner surfaces of the implant teeth. The screws are then covered with tooth-colored composite resin, which is invisible. Screwing an implant bridge in place makes it easier to retrieve if you require any professional dental maintenance, cleaning, or repairs.
What Are the Advantages of Full Mouth Dental Implants?
Full mouth dental implants are the optimal solution for complete tooth loss. They are ideal for anyone facing tooth loss imminently or who already wears dentures and would prefer a more stable and permanent replacement. Because the bridge is permanently fixed in place, it provides excellent chewing and biting strength similar to real teeth. Each full-arch bridge is carefully designed to restore the correct height between your upper and lower jaws while providing optimal support for the muscles in your cheeks and lips. Another advantage of choosing full-mouth dental implants is the protective effect on your jawbone. Each implant helps preserve the jawbone around it, preventing bone resorption.
Are There Any Disadvantages in Choosing Full Mouth Dental Implants?
Full dental implants can cost a little more because more implants are required to secure a full arch bridge. People who lost teeth quite some time ago or had periodontal disease may require bone grafting before treatment. This is because the jawbone resorbs without the stimulation provided by natural tooth roots. Periodontal disease is an infection that destroys the jawbone. While a bone grafting procedure is straightforward, it can increase the time required for treatment and the overall costs.
Sometimes, with a full arch bridge, it's necessary to design it so that the bridge replaces gum tissue as well as teeth, using artificial materials that closely replicate natural gums. The result is a prosthesis that may be thicker and larger than expected, and some people may find it harder to become accustomed to this type of bridge. Usually, this isn't a problem, but it is another factor to consider.
Who Can Have Full Dental Implants?
Most people will be suitable for full dental implant treatment, but you will need a comprehensive dental exam, and Dr. Adam Shoukry will review your dental and medical history with you as certain factors can increase the risk of implant failure. Any signs of active dental disease or other issues such as bruxism must be treated before having this procedure. Active dental disease can increase the risk of implant failure. Bruxism is a condition where people clench and grind their teeth, often during sleep, and which can place dental implants under excessive pressure, potentially leading to implant failure.
During this consultation, Dr. Shoukry will also determine the optimal number of implants needed to provide excellent support for the implant bridge. While six dental implants are typically required for good support, sometimes it may be necessary to place more implants for greater strength and stability. This may be the case if you require an upper implant bridge as the upper jawbone is naturally thinner and more fragile than the lower jawbone.
What Is the Procedure for Full Mouth Dental Implants?
Several distinct stages are required to plan and place full mouth dental implants.
Diagnostic Tests
You will need comprehensive diagnostic tests in preparation for full dental implants, including digital dental x-rays and a cone beam CT scan. These diagnostic tests help determine the condition of your jawbone and allow us to assess the quality and quantity of the bone available for implant placement. We can then provide a more accurate quotation of the costs involved with the treatment at this stage.
Planning Your Implant Surgery
The next stage is to plan your treatment which is done behind the scenes using your diagnostic imaging tests. Our experienced oral maxillofacial surgeon uses these images to plan implant placement using computer-guided surgery. Accurate implant planning is especially critical when replacing an entire arch of teeth. We must make sure each implant is inserted optimally so that once restored, your bridge will look and feel natural, providing good functionality and excellent aesthetics. Once the implant plan is complete, we fabricate a surgical stent and an accurate template placed over your gums during the procedure.
Placing Your Full Mouth Implants
We take extensive care to make sure you feel comfortable during this surgical procedure, using a local anesthetic to numb the implant sites. Please ask if you require additional sedation to help you feel more relaxed during surgery. Using the custom-made stent helps ensure the procedure is quicker and smoother, guiding our oral surgeon, so each implant is inserted in precisely the right location and at the exact depth and angulation required. Once the implants are placed, they are covered and left to heal. The implant posts will gradually fuse or bond with the bone around them during this time, which takes several months to complete.
Sometimes, instead of covering the implants, we can place a temporary implant bridge soon after surgery, which locks the implants together, preventing movement while they heal. However, it's often preferable to leave the implants covered and undisturbed, and while they heal, we can provide a temporary prosthesis. The temporary teeth can be created before surgery, so they are ready to use immediately. We may use these temporary prostheses as a guide when fabricating your permanent teeth.
Patient's
Success Stories
★★★★★
Feel confident again
My teeth were in horrible condition since I was a teenager. In my opinion, crowding, four extractions, and braces caused periodontal disease, which caused additional health issues. One year after having root planning and scaling surgery from another provider, my teeth started to fall out one by one. Now with dental implants from Dr. Russo, I'm ready to feel confident again.
Anthony Giondo
Fitting Full Dental Implants
We can begin making your permanent bridge when your implants are completely healed. Once it is ready, we will try it in your mouth to check that it looks natural and attractive and allows you to bite and chew food properly. Once you are happy with its appearance, we fit it permanently in place.
What to Expect after Full Dental Implant Surgery?
When placing multiple implants, it's common to feel some slight discomfort or experience some swelling afterward. We can always prescribe pain medication, although often, any discomfort is controllable with over-the-counter painkillers. You may need antibiotics and be advised to use an antimicrobial mouthwash the first week after surgery. We will provide precise instructions on how to care for your mouth during the initial healing period and advice on which foods to eat and those best avoided at this stage. Most people find recovery after full dental implants is quick, uneventful, and smooth, with relatively few side effects. While you will need to take it easy for the rest of the day, most people can return to work the next day.
Caring for Full Mouth Dental Implants
It is important to make sure you keep your full mouth dental implants clean and free from plaque and food build-up. We will show you exactly how to clean your implants and underneath the bridge and how to clean your implant teeth. Closely following our instructions will ensure your implant teeth remain strong and infection-free, protecting your investment and ensuring your implants last for years to come.
What Is a Success Rate for This Treatment?
Dental implants have a high success rate, and full mouth implants are no exception. Provided you care for them properly, the success rate after 15 years of use is over 90%. However, poor oral care, smoking, and certain medical conditions can affect the long-term prognosis. It is extremely important to continue with a good  preventive dental care regime combining excellent oral care at home and professional dental care.